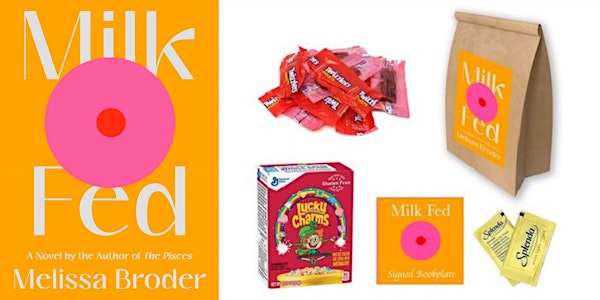 Pre-order MILK FED by Melissa Broder
Pre-order MILK FED by Melissa Broder for exclusive SIGNED BOOKPLATE & Milk Fed Gourmand Starter Pack!
Refund Policy
Contact the organizer to request a refund.
About this event
Pre-order Milk Fed by Melissa Broder (releases 2/2/21) from Fiction Addiction and received a SIGNED bookplate and an exclusive Milk Fed Gourmand Starter Pack! Books and starter packs will be shipped via Priority Mail for no additional charge when the book releases on February 21st, 2021.
The Gourmet Starter Pack includes:
A printed copy of Twizzler on the Roof: A Milk Fed Recipe Book
A designed signed bookplate
A snack pack of Twizzlers
A mini box of cereal
Packets of Splenda
To guarantee your Milk Fed pre-order pack, place your order here by January 17th, 2021. There will be limited quantities, and you MUST pre-order in order to get the starter pack with signed bookplate (we will not have extras on pub date), so order today!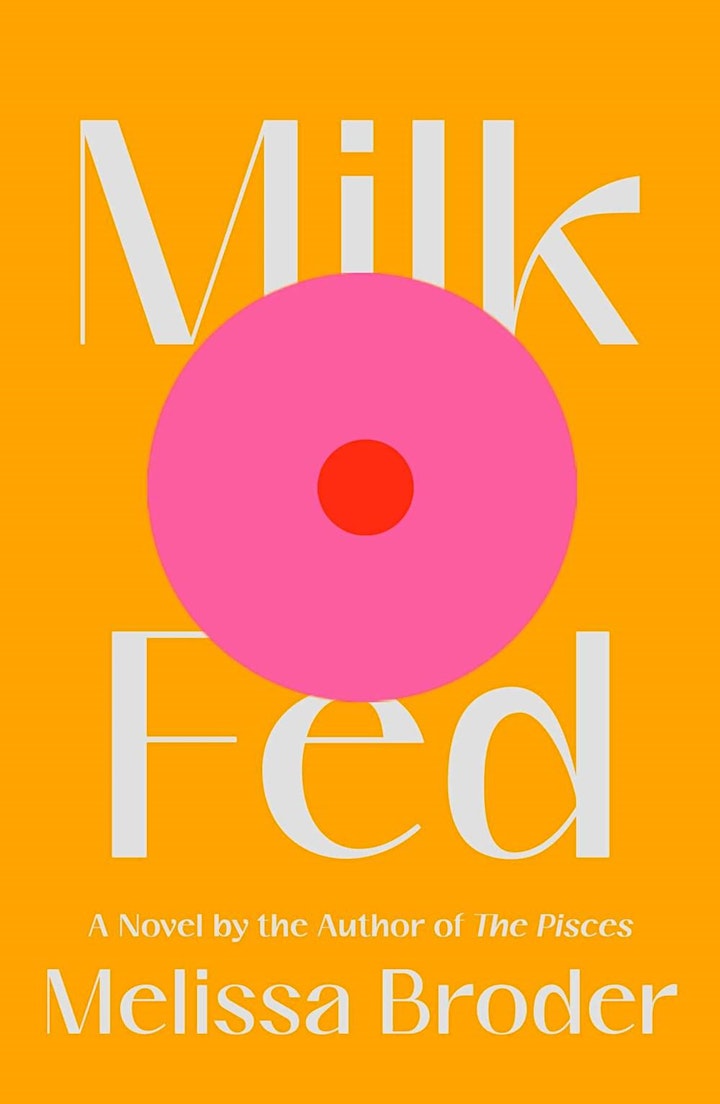 "Milk Fed is a novel of appetites; a luscious, heartbreaking story of self-discovery through the relentless pursuit of desire. I couldn't get enough of this devastating and extremely sexy book." —Carmen Maria Machado, author of In the Dream House
A scathingly funny, wildly erotic, and fiercely imaginative story about food, sex, and god from the acclaimed author of The Pisces and So Sad Today.
Rachel is twenty-four, a lapsed Jew who has made calorie restriction her religion. By day, she maintains an illusion of existential control, by way of obsessive food rituals, while working as an underling at a Los Angeles talent management agency. At night, she pedals nowhere on the elliptical machine. Rachel is content to carry on subsisting—until her therapist encourages her to take a ninety-day communication detox from her mother, who raised her in the tradition of calorie counting.
Early in the detox, Rachel meets Miriam, a zaftig young Orthodox Jewish woman who works at her favorite frozen yogurt shop and is intent upon feeding her. Rachel is suddenly and powerfully entranced by Miriam—by her sundaes and her body, her faith and her family—and as the two grow closer, Rachel embarks on a journey marked by mirrors, mysticism, mothers, milk, and honey.
Pairing superlative emotional insight with unabashed vivid fantasy, Broder tells a tale of appetites: physical hunger, sexual desire, spiritual longing, and the ways that we as humans can compartmentalize these so often interdependent instincts. Milk Fed is a tender and riotously funny meditation on love, certitude, and the question of what we are all being fed, from one of our major writers on the psyche—both sacred and profane.
About the author:
Melissa Broder is the author of the novel The Pisces, the essay collection So Sad Today and four poetry collections, including Last Sext. She has written for The New York Times, Elle.com, VICE, Vogue Italia, and New York magazine's "The Cut." Her poems have appeared in POETRY, The Iowa Review, Tin House, and Guernica, and she is the winner of a Pushcart Prize for poetry. She lives in Los Angeles.