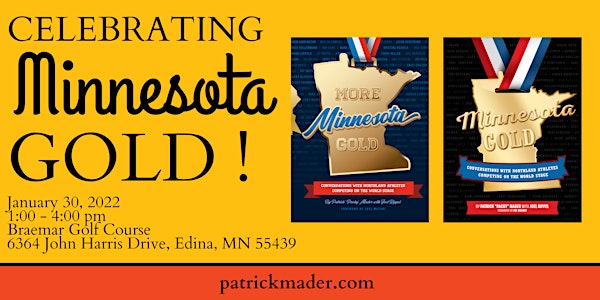 Pre-Olympic Celebration of Minnesota Athletes
Please join a celebration of Minnesota athletes with a book launch and program at Braemar Golf Club on Sunday, January 30. No admission fee!
About this event
Join Minnesota Olympians, Paraylmpians, and World Champion competitors in the celebration for More Minnesota Gold! A free program with nonalcoholic beverages and appetizers will be hosted in honor of Minnesota's great legacy in athletics. Athletes and the public are welcome!
Two volumes of books highlighting Minnesota Olympians/Paralympians and World Championship competitors published by Wise Ink will be on display and for sale. Author Patrick Mader's four children's picture books will also be featured and available.
Due to underlying health conditions and the vulnerable age group of some of the participants, we respectfully request all guests be fully vaccinated. Thank you!
Program schedule:
1:00 - 2:00 Social hour
2:00 - 3:00 Program with athletes sharing memories and athletic experiences
3:00 - 4:00 Book signing, continued socializing
100% of the profit for each sold copy of Minnesota Gold or More Minnesota Gold will be donated to a charity affiliated with an athlete or sports organization: Brave Like Gabe Foundation or V3 Sports in North Minneapolis.
Six years ago, 12 Olympians and many stellar athletes from around Minnesota joined us at our first book launch. Meet some of these remarkable athletes who give back to their sport, school, and community.
Shown below are 1988 swimming Olympian Trina Radke (Morris) and legend Henry Boucha (Warroad) of the 1972 silver medal-winning Olympic hockey team who attended the event in 2016.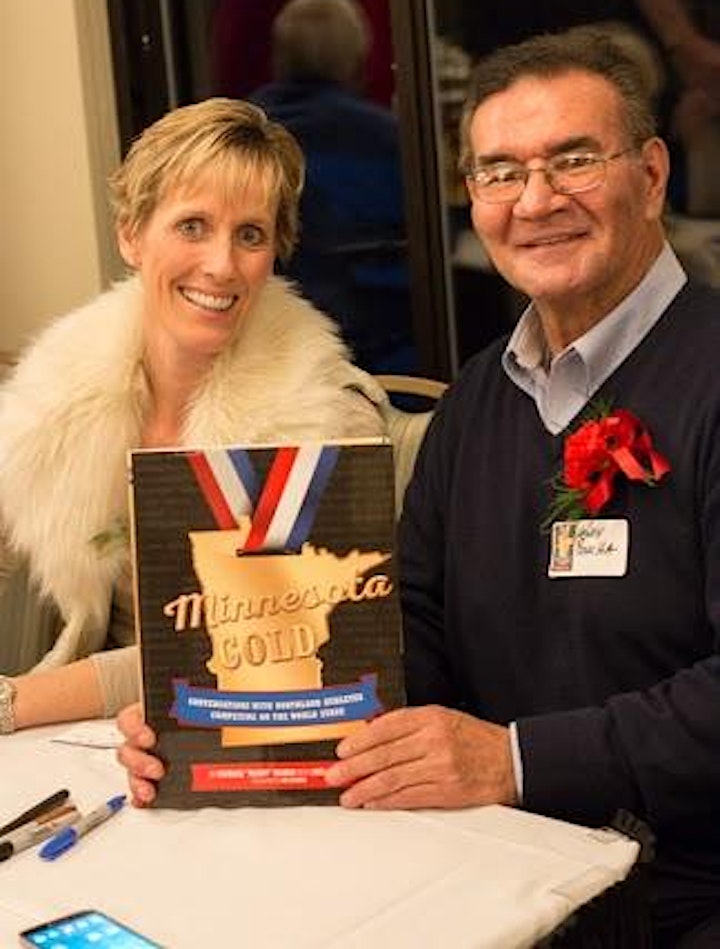 You will be intrigued by the lives of Minnesota athletes, their achievements, perseverance, and their contributions to Minnesota's rich sports heritage.
Come and discover Minnesota Gold!
Organizer of Pre-Olympic Celebration of Minnesota Athletes