Description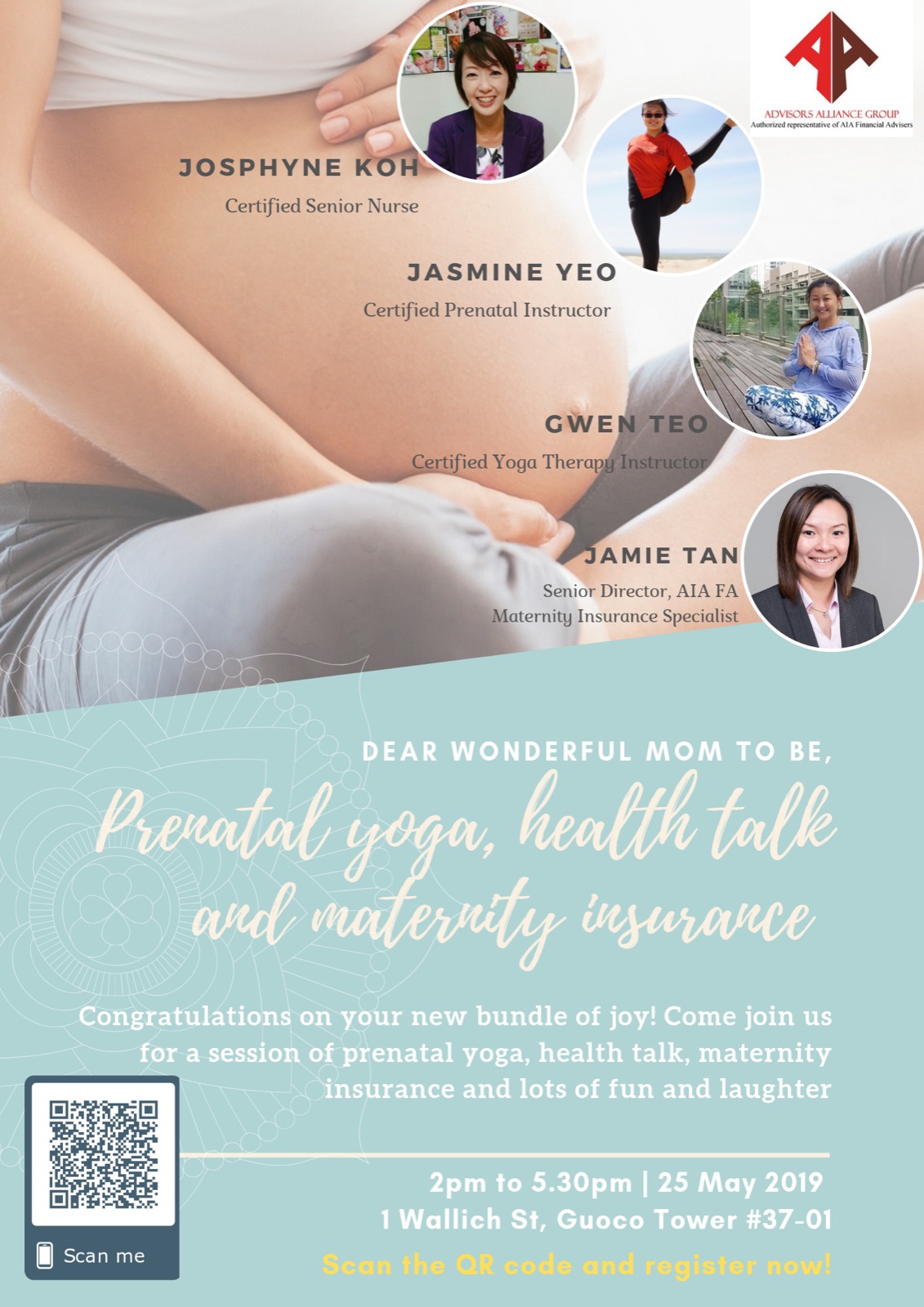 Hello dear wonderful mom to be, there is a free pre-natal health talk and yoga session held on this *Sunday 28th July, 10am to 12.30pm @ Guoco Tower!*

Come join us for an informational session with certified senior nurse sharing about the pregnancy journey and what to look out for throughout the pregnancy.

An hour of pre-natal yoga with our prenatal yoga instructor and our senior director from AIA-FA will also be sharing with you on what does maternity insurance covers.

Lunch will be provided and all participants will also be given a yoga mat with bag as a gift!
*Mom-to-be must be at least 15 weeks pregnant as that's the recommended week to start pre-natal yoga