Pre-Hospital Trauma Life Support (PHTLS) Advanced Provider Training (2 Day)

Multiple Dates
Event Details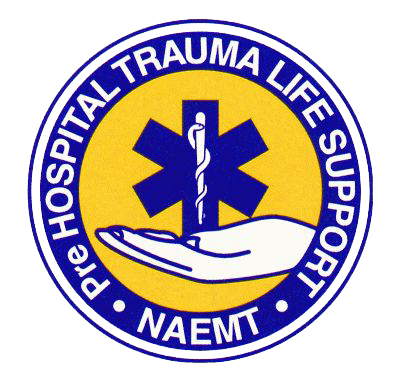 Pre-Hospital Trauma Life Support (PHTLS)
2-Day Advanced Provider Certification Training Program
NAEMT's Prehospital Trauma Life Support (PHTLS) is recognized around the world as the leading continuing education program for prehospital emergency trauma care. The mission of PHTLS is to promote excellence in trauma patient management by all providers involved in the delivery of prehospital care through global education.  PHTLS is developed by NAEMT (National Association of Emergency Medical Technicians) in cooperation with the American College of Surgeons' Committee on Trauma. The Committee provides the medical direction and content oversight for the PHTLS program. 
PHTLS courses improve the quality of trauma care in your area and decrease mortality. The program is based on a prehospital trauma care philosophy, stressing the treatment of the multi-system trauma patient as a unique entity with specific needs. This may require an approach to the trauma patient that varies from traditional treatment modalities.
PHTLS promotes critical thinking as the foundation for providing quality care. It is based on the belief that, given a good fund of knowledge and key principles, EMS practitioners are capable of making reasoned decisions regarding patient care. The PHTLS course is continuously updated and revised to keep up with the advances in the field, ATLS Guidelines and feedback from PHTLS participants.
This program is offered through and hosted by On-Sight Tactical Training Institute in Estero, FL.  On-Sight is an authorized regional training facility for the National Association of Emergency Medical Technicians' (NAEMT) Prehospital Trauma Life Support (PHTLS), Tactical Combat Casulaty Care (TCCC) and Law Enforcement-First Responder Tactical Casualty Care (LE-FRTCC) provider curriculums, and is the southwest Florida regional training campus for the American Medical Academy.
THIS EVENT WILL BE HELD AT ON-SIGHT'S ESTERO TRAINING FACILITY


CLASS TUITION: $185.00pp
Where

On-Sight Tactical Training Institute
9450 Corkscrew Palms Circle
2nd Floor
Estero, 33928


Multiple Dates
Add to my calendar
Organizer
On-Sight Tactical Training Institute
On-Sight Tactical Training Institute delivers a full spectrum of specialized civilian defensive and law-enforcement tactical firearms training programs. Each course offered is tailored specifically to individual skill levels, and can be customized to meet personal goals.
For the novice, On-Sight offers NRA and non-NRA certification programs designed to introduce safe gun handling and basic marksmanship concepts while fostering an appreciation for defensive and sport shooting. For the proficient individual, On-Sight delivers advanced courses that integrate situational tactics with motor-skill reinforcement (MSR) exercises purposely designed to bring the student to a new level of both competitive and defensive preparedness.
In addition to an extensive array of firearms training programs, On-Sight also offers defensive tactics certification and re-certification curriculums for private security and law enforcement personnel in TASER, OCAP (Oleoresin Capsicum Aerosol Projector or 'pepper' spray), tactical baton and tactical handcuffing disciplines. Less-than-lethal defensive programs are also offered for civilians in TASER, OCAP, baton and kubaton.
On-Sight Tactical Training Institute's cadre of instructors includes currently-serving and former law-enforcement, military and public safety personnel. All of our trainers are certified in their respective fields and possess extensive real-world situational and command experience.
Contact our offices at (239) 247-5585 Visit http://www.ostti.com today for more information about our programs or our instructors, or call us at (239) 247-5585 to speak with a training specialist. 
Pre-Hospital Trauma Life Support (PHTLS) Advanced Provider Training (2 Day)