Sales Have Ended
Ticket sales have ended
Adv. tickets are no longer available HOWEVER walk-up tickets are available from 6-9pm at Diesel Filling Station for $25 (credit card or exact cash) night of event.
Sales Have Ended
Ticket sales have ended
Adv. tickets are no longer available HOWEVER walk-up tickets are available from 6-9pm at Diesel Filling Station for $25 (credit card or exact cash) night of event.
Description
It's time to break out your cosplay and join us on Friday, Oct. 18th, 2019 for Markster Con's own Pre-Halloween COSPLAY CRAWL, encompassing five pubs and numerous photo op stations to help get those cosplay images you've been seeking.

This will be a great chance for you to mingle with your fellow 21+ cosplayers as you travel from pub to pub...think of it as a moving party – not to mention we'll be right in the middle of October and a great time to get your PRE-HALLOWEEN party on! And, with this being a Cosplay event, we can't do it without having some great photo stations set up, included with an Adv. Tickets. Edited photos will be available online a short while after the event, once participating photographers have time to edit/tweak the images.

For those who have been to the annual HAIR OF THE DRAGON (Atlanta's cosplay photo studio party, all ages) it will have a resemblance of that but instead of a large photo studio will also incorporate more of a party atmosphere once the various pubs are visited, along with exclusive drink and food specials. NOTE: The venue/pub that will serve as Registration will be announced soon (i.e. TBA)

ADV. TICKET INCLUDES:
— Admission to the Pre-Halloween COSPLAY CRAWL as well as no cover (at participting pubs)
— 5 themed shot/drink tickets, redeemable at each pub (one per pub, five total – to be used during event)
— A commemorative 1.25" Cosplay Crawl pin
— Access to exclusive food/drink specials (at participating pubs)
— Access to multiple photo ops with various photographers.
— An L.E.D. Cosplay Badge (retails for $15) which you can use to showcase your favorite cosplay on at future Cons as they are customizable (sized 3.5"x5"), which includes a lanyard.
— (OPTIONAL) After purchasing your ticket(s) you can email us a photo of you in your perferred cosplay and we will print out and have ready in your L.E.D. Cosplay Badge for pick-up at registration. More specific details on how to submit your photo as well as image size guidelines will be included in your ticket confirmation from Eventbrite. If you opt to not send us an image of you, you will still receive your Cosplay Crawl L.E.D. badge at registration but a generic image featuring the Cosplay Crawl logo will be included with your badge.

** Details are still forming but for now, go ahead and save the date and secure your ticket **

PARTICIPATING PUBS (Virginia-Highland):
— Diesel Filling Station (Registration, 6-10pm)
— Limerick Junction (ATL's oldest Irish Pub)
— Dark Horse Tavern
— Tiki Iniki
— Neighbor's Pub
NOTE: Registration pub TBA

SPONSORED BY:
— Cosplay Your Way
— Cosplay Registry
— Girls Of The Con
— Jay Prescott Videography
— Costumes Etc.
— Etch Of The Imagination
— Atlanta WIZARD WEEKEND (Nov. 8-9th, 2019)

QUESTIONS: markstercon.eventbrite@gmail.com

EARN EXTRA CASH – Earn 25% value from each ticket bought by the attendees that you refer! Follow the link below to join the PRE-HALLOWEEN COSPLAY CRAWL Affiliate Program, which will earn you 25% ticket value back each time someone uses your unique URL to buy a ticket (basically you earn a commission per ticket). Once you sign up for the COSPLAY CRAWL Affiliate Program, share your unique URL with your friends and fellow cosplayers to help us spread the word about the event and in return you have the potential to make extra money! Sign up here: https://www.eventbrite.com/affiliate-register?eid=63543403029&affid=281468651
----> Once you sign up, you can access your affiliate stats from the "My Referrals" tab.

What is Markster Con? Founded in 2012, Markster Con is a year-round events production company that has gained notoriety for producing the SouthEast's most die-hard and unique geek and alternative themed events. All are either 18+/21+ depending on the venue and theme with a heavy attendance of creative, friendly people, along with a love of costuming and cosplay. Currently Markster Con produces events in Atlanta, Savannnah, and Athens, GA along with Charleston, SC and Miami, FL. In 2019 Markster Con expanded into Richmond, VA, Columbus, GA and Birmingham, AL. See other upcoming events at www.MarksterCon.com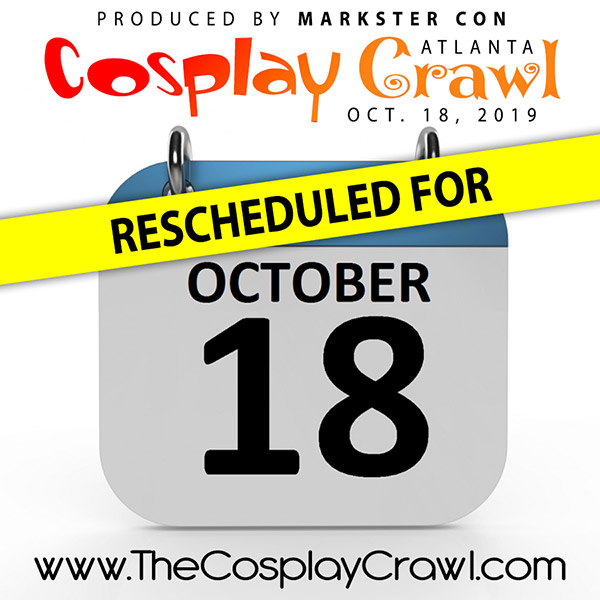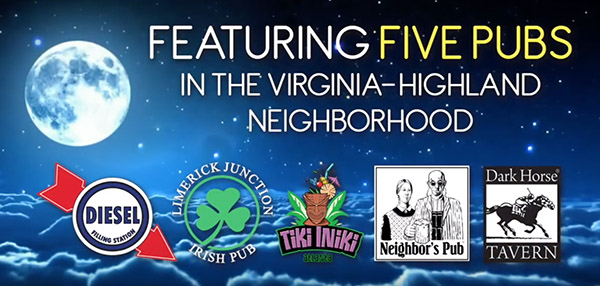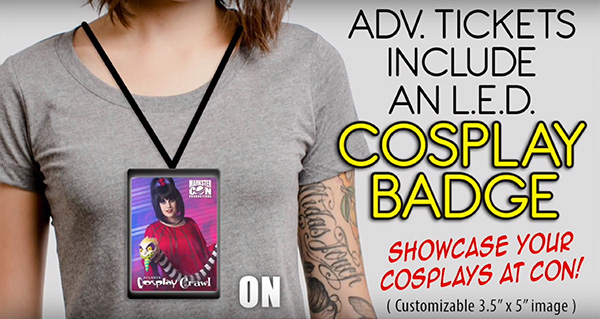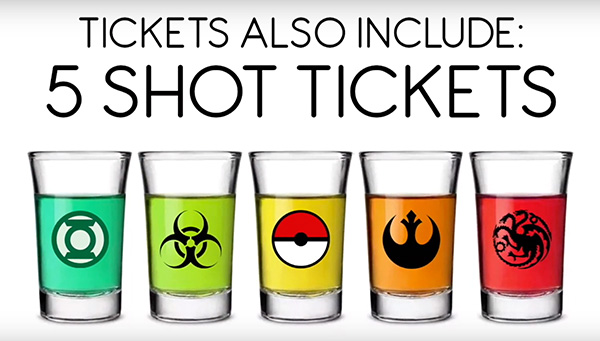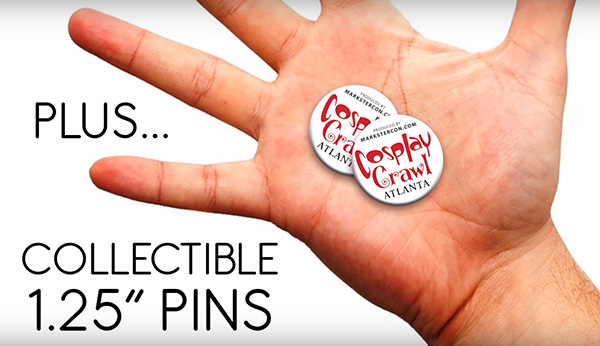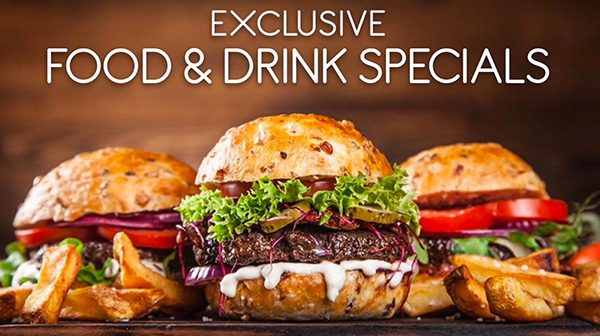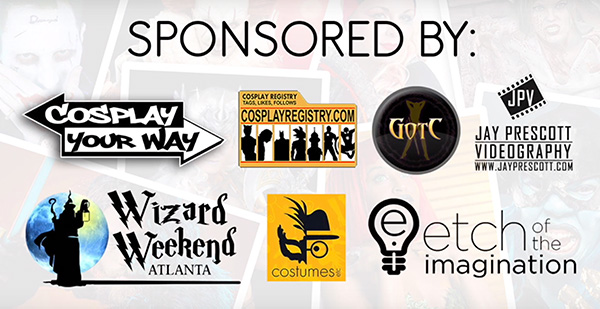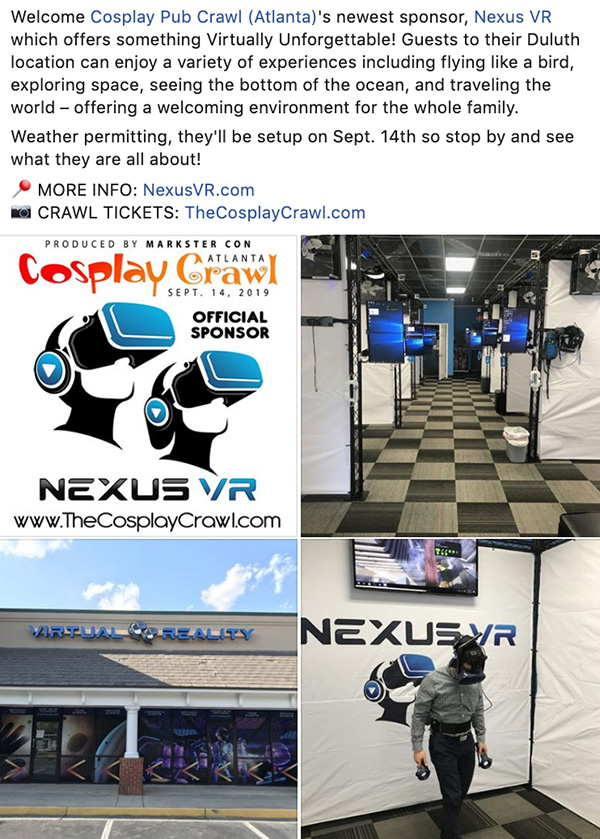 • WATCH THIS VIDEO: https://youtu.be/C9PD7m0-twA