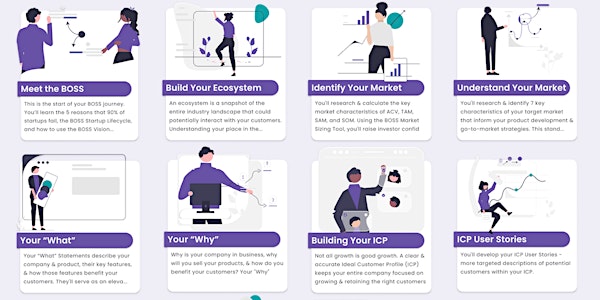 Pre-Accelerator
Preparing founders for accelerators
About this event
Harvard's acceptance rate is 5% while the average accelerator accepts only 2%. To increase your odds, we built the Pre-Accelerator.
Defend your Vision like a Pro
The Pre-Accelerator was built to increase your chances, we spent a year studying Accelerators, over 1200 interviews, over 200 applications and mountains of data to increase your odds.
Structured and Personal
Online courses, several weekly group sessions, and a personal mentor to help you shape your plan and pitch. Startup Science is a full experience to prepare you to get accepted. You'll have a sample application and we'll connect you to accelerators that are a match.
Time
2 Weeks of Virtual Courses
Weekly Group Sessions
Personal Mentoring
Application
Sample Application
Design the Answers with us
Direction to appropriate accelerators, incubators, and corporate programs
Sign-up for a cohort today at https://www.startupscience.io/pre-accelerator