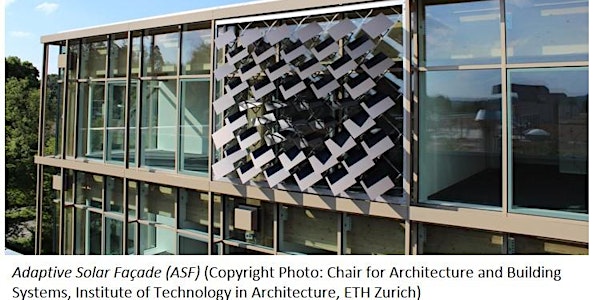 Pre-AAAS meeting on low-carbon energy technologies
Event Information
Location
Massachusetts Institute of Technology
77 Massachusetts Avenue
3-370
Cambridge, MA 02139
Description
Event Details
The ETH Zurich Alumni New England Chapter is hosting a special event on the political, economic and environmental impacts of low-carbon energy technologies. Our two speakers are Jessika Trancik, associate professor in Energy Studies at the Institute for Data, Systems and Society at MIT, and Tobias Schmidt, assistant professor in Energy Politics at ETH Zurich. The talks are followed by networking opportunities.
Date: Thursday, February 16
Time: 6:00pm – 8:00pm
Location: 3-370 @ MIT

Food will be provided
Speaker Bios
Jessika Trancik is the Atlantic Richfield Career Development Associate Professor in Energy Studies in the Institute for Data, Systems and Society (IDSS) at the Massachusetts Institute of Technology. She is also an external professor at the Santa Fe Institute. She received her B.S from Cornell University and her Ph.D. in materials science from the University of Oxford as a Rhodes Scholar. Before MIT, she spent several years at the Santa Fe Institute as an Omidyar Fellow, and at Columbia University as an Earth Institute Fellow. Her research group studies the dynamic costs and environmental impacts of energy technologies to inform technology design and policy. This work involves assembling and analyzing expansive datasets, and developing new quantitative models and theory. Projects focus on electricity and transportation, with an emphasis on solar energy conversion and storage technologies.
http://trancik.mit.edu
Tobias Schmidt is Assistant Professor of Energy Politics and the head of EPG. Tobias holds a Bachelor of Science and Dipl. Ing. (MSc equivalent) in electrical engineering (energy focus) from TU München and a PhD from ETH Zurich in management, technology, and economics. During his postdoc, he spent time as a visiting scholar at Stanford University's Precourt Energy Efficiency Center (PEEC) and acted as consultant to the United Nations Development Programme (UNDP) working on UNDP's De-risking Renewable Energy Investment (DREI) project.
In his research, which is published in journals like Nature Climate Change, Nature Energy, Research Policy, Global Environmental Change, Technological Forecasting and Social Change, Applied Energy, Energy Policy or Climate Policy, he analyzes the interaction of energy policy and its underlying politics with technological change in the energy sector. His research covers both developed and developing countries.
http://www.epg.ethz.ch
Date and time
Location
Massachusetts Institute of Technology
77 Massachusetts Avenue
3-370
Cambridge, MA 02139