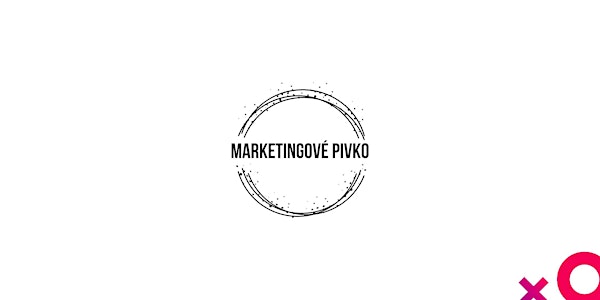 Pražské marketingové pivko #6
Marketingová akce pro všechny marketéry. Pojďme se potkat, poznat zajímavé lidi a popovídat si o každodenním životě v marketingu!
When and where
Location
Bredovský dvůr Politických vězňů 935/13 110 00 Praha 1 - Nové Město Czechia
About this event
Event's language: Czech, English (English description bellow)
Jazyk akce: Čeština, angličtina
📋 PROGRAM AKCE
18:00 - Začátek
18:10 - Krátké představení
18:15 - Networking, nápoje a zábava
Naším cílem na této akci je také zjistit, jak takový ideální meetup pro vás vypadá. Chcete řečníka a přednášku na zvolené téma? Nebo jen poznat nové lidi a popovídat si se zajímavými lidmi?
🙋 PRO KOHO JE AKCE URČENÁ?
Všichni lidé z marketingu bez ohledu na věk a zkušenosti
Juniorní i seniorní marketéři všech specializací - sociální média, newslettery, ...
Marketingoví manažeři, vedoucí týmů a stratégové
Majitelé firem se zájmem o marketing
🧬 VIZE CÍLE NAŠÍ KOMUNITY
Poznávání nových lidí s podobnými zájmy a problémy
Posílit spolupráci v rámci marketingového odvětví
Sdílet znalosti a zkušenosti
Vytvářet nové projekty
📜 ZÁKLADNÍ PRAVIDLA
Tolerance, inkluze, žádný rasismus, žádný sexismus atd.
Úplná transparentnost - žádný skrytý prodej
Potenciální budoucí partner bude podporovat naše poslání a vizi nebo veřejně oznámí svůj zájem, pokud se chce zviditelnit nebo získat přehled o trhu
Pojďme se potkat, popovídat si a strávit příjemný večer s ostatními marketéry!
📢 Registrací a účastí:
souhlasíte s tím, že vám můžeme dát vědět o dalších akcích, které v budoucnu budeme plánovat.
souhlasíte s audio/video/vizuálním záznamem a jeho užitím, publikací, vystavením nebo reprodukcí k užití na webových stránkách, k propagačním účelům, reklamě, sociálních médiích.
---------------
💂ENGLISH DESCRIPTION
Marketing event for all marketers.
Let's meet up, meet interesting people, and talk about daily life in marketing!
📋 AGENDA
18:00 - Start of the event
18:10 - Short introduction
18:15 - Networking, drinks, and fun
Our goal for this event is to find out what the ideal meetup looks like for you. Do you want a speaker and a lecture on your chosen topic? Or just to meet new people and chat?
🙋 WHO SHOULD COME?
All marketing people of all ages and experience
Junior and senior marketers of all specializations - social media, newsletters, ...
Marketing managers, team leaders, and strategists
Business owners of an interest in marketing
🧬 VISION AND GOALS OF OUR COMMUNITY
Meet new people with similar interests and problems
Enhance cooperation within the marketing industry
Share knowledge and experience
Create new projects
📜 GROUND RULES
Tolerance, inclusion, no racism, no sexism, etc.
Full transparency - no hidden selling
Potential future partner supports our mission and vision
Or will publicly announce their interest if they want to gain visibility or get market insights
Let's meet, chat and have a nice evening with marketers!
📢 By registering and attending you:
agree that we can let you know about other events we may be planning in the future 🙂.
consent to photography, audio/video recording and its/their release, publication, exhibition, or reproduction to be used for websites, promotional purposes, advertising, social media.