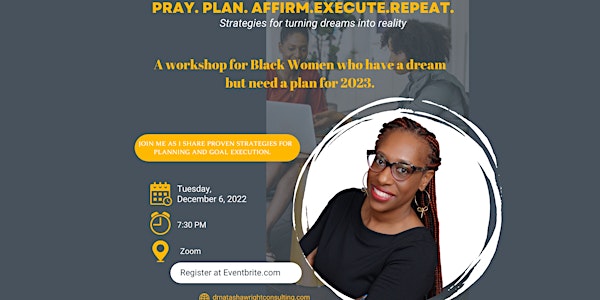 Pray. Plan. Affirm. Execute. Repeat
A workshop for Black women who have a dream but need a plan for 2023.
About this event
Over the years I have had many dreams and plans. However, what has stopped me from pursuing my dreams was a strategy. It was not until I got a strategy that I began to execute and manifest what my dreams. I invite you to join me as I discuss the importance of having a strategy on how to manifest your dreams.
In this workshop I will walk you through step by step on how to strategize.
For more information: drnatashawrightconsulting.com