Summary – Praxis Gallery Presents Two Exhibits • Opening Reception: August 21st 6-8pm
About this event
Praxis Creates Exhibition Opportunities for New Artists
PRAXIS OPENING NIGHTS EVERY 3RD SATURDAY OF EACH MONTH!
PRAXIS GALLERY • OPENING RECEPTION • August 21ST 6-8PM
Summary – Praxis Gallery Presents Two Exhibits • Opening Reception: August 21st 6-8pm
GALLERY 1: The Streets • Juried by Layne Kennedy
Praxis Gallery presents photographic art that explores the genre of street photography from all angles, including people, urban structure, and documentary subject matter.
GALLERY 2: The Artist Intervenes • Guest Curated by Aline Smithson
Praxis Gallery presents photographic art or lens-based artwork that utilizes physical interventions and investigations of photographic surfaces that can include sewing, cutting, drawing, painting, tearing, bending, and weaving, all ways of interrogating the material qualities of a physical photograph to create new realities.
Event Dates – Opening Reception 6-8PM, Saturday August 21st, 2021
Celebrate our local, national & international artists at Praxis Gallery!
• Exhibition Dates - Aug 21st - Sept 4th, 2021
• Food: Light Hor d'oeuvres & drinks served
• Free Entry & Donations Accepted
• Gallery/Venue Details – Praxis Gallery. 2637 27th Ave. S.
(NW Corner of Ivy Arts Parking Lot) Minneapolis, MN 55406.
• Praxis Email - info@praxisgallery.com
• Praxis Website: https://www.praxisphotocenter.org/calendar
• Gallery Regular Business Hours: Saturdays 1pm-7pm or by Appointment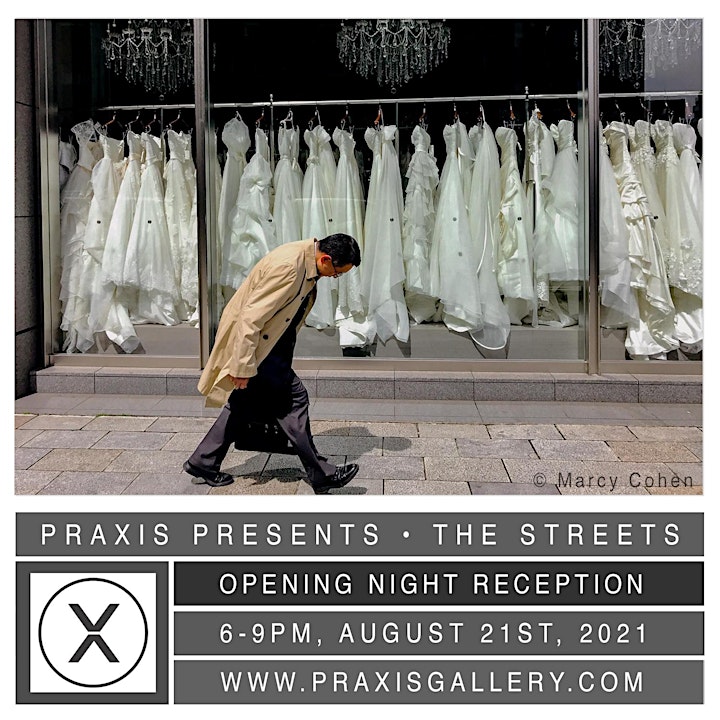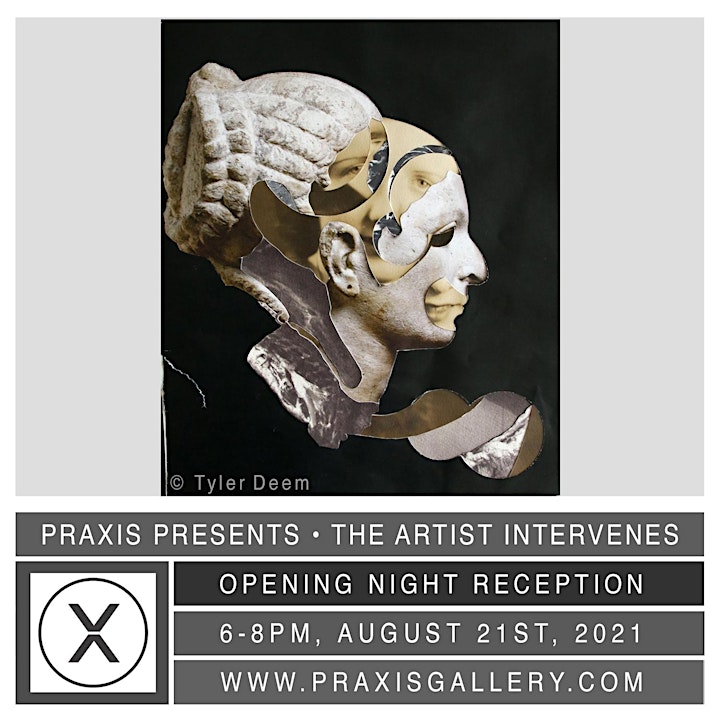 Organizer of PRAXIS GALLERY • OPENING RECEPTION • The Streets & The Artist Intervenes