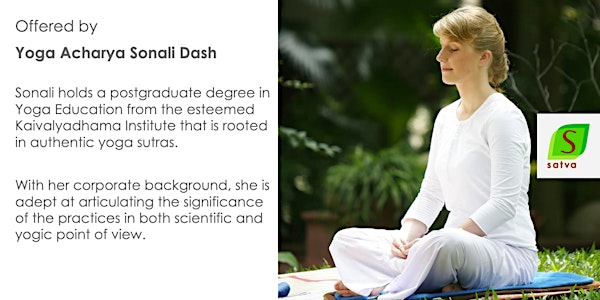 Pranayama - The Magic Of Yogic Breathing : Virtual Workshop
Learn Pranayama, the yogic breathing practice as per Kaivalyadhama tradition rooted in authentic yoga sutras
About this event
Overview
Pranayama is one of the eight limbs of Yoga as per Patanajali Yoga Sutra, one of the oldest and most authentic texts on Yoga. Several blockages at physical and psychological levels prevent the life force within us from expanding, thereby preventing us from reaching our full potential.
Breath is the link between our body and the life force. Pranayama involves many techniques to regulate breath, through which the practitioner can gradually remove these blockages.
What will I learn?
Deep breathing techniques to expand lungs capacity and breathe more efficiently.
Pranayama practices including Kapalabhati, Anulom vilom, Ujjayi, Surya Bhedan, Shitali and Bhramari.
Pranayam practices increase stamina, relieve stress and enhance energy levels.
Who can join?
This session is open to anyone who
Is a beginner
Does not any major injuries/ surgeries/ health issues. We recommend anyone with health issues to sign up 1:1 consultation on Satva.
About the trainer: Sonali Dash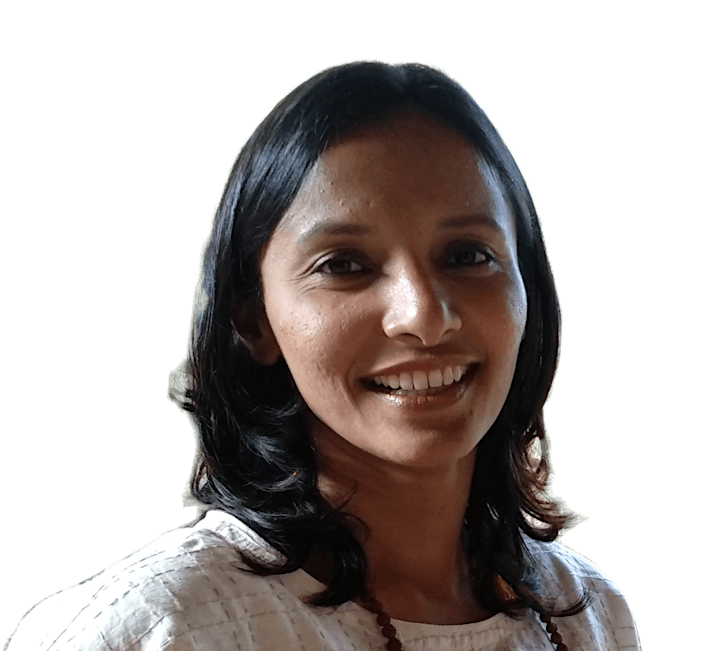 Sonali Dash is a Hatha Yoga teacher. She has earned a post graduate degree in Yoga Education from the esteemed Kaivalyadhama Institute, Lonavala, India. She is also a certified Yoga Teacher by QCI, Government of India. She has successfully conducted Yoga Workshops across many cities in India and abroad. She also gives regular Yoga lessons in person and online.
Being an Engineering graduate and MBA holder, Sonali had a successful career in Management Consulting and worked for many reputed MNC's before choosing Yoga as a full-time career. She is an avid long-distance runner and has trained several runners to achieve their goals.
You can sign-up for a group session here. You can also sign up on Satva to consult her for 1:1 sessions.