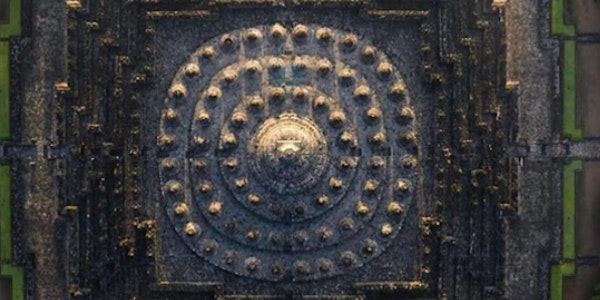 Prana Violet Healing (PVH)- Guérison Pranique Violette
Prana Violet Healing: how to heal your physical, emotional and spiritual problems. Workshop facilitated by Mr. Siva, founder of PVH
When and where
Location
Ferme du Manoir - Salle du Conseil communal 1 Rue Maupertuis 1260 Nyon Switzerland
About this event
Prana Violet Healing (PVH) is based on a philosophy of wellbeing therapy for improving your daily life (emotions, pains, allergies).
The founder, Mr. Siva P. from Malaysia, will be in Switzerland for a few days in September 2022. He will facilitate a free PVH workshop in Nyon at the Ferme du Manoir - salle du Conseil communal, on 19/09/2022. The workshop will be conducted in English with a translation into French .
Number of places limited. Free entry.
Note: Mr. Siva will be in Valais the 16, 17 and 18 September where he will also facilitate a workshop on the 17 and 18.
Guérison Pranique Violette
Prana Violet Healing is an energy therapy , very effective and fast for healing physical, emotional and spiritual problems, balancing the aura and removing any negative energy.
With this therapy we can heal ourselves and heal others , even at a distance. PVH is compatible with other forms of therapy and/or treatments.
We can help people with Aids as well as cancer. Also it is possible to remove blocks in our body.
For everyone. independent of race, religion, our age, the entire world can learn about PVH.
RESERVATION IS ESSENTIAL - NUMBER OF PLACES LIMITED
Place - Date - Time
Ferme du Manoir - salle du Conseil communal
Rue Maupertuis 1,
1260 Nyon,
Switzerland
https://goo.gl/maps/nuGRwFweejk4HpGt6
Monday, 19 September 2022 from 9:00 to 19:00h
Additional information is provided on the videos below.
FREE HEALINGS FOR ALL PARTICIPANTS.
Reservation
• It is necessary to make a reservation either by Eventbrite or by email: pvh.begnins@gmail.com
• In case of cancellation, please let us know by email in advance, since the number of places is limited.
• Please confirm the full names of the participants.
• There is no need to print a ticket, your name in the list is sufficient.
• If you do not receive a confirmation email, please check your "junk" box.
• If you reserve a place for another person, please forward all the information about Prana Violet Healing.
NOTE
• It is not necessary to have knowledge of PVH beforehand.
• If you have an allergy, please bring with you a sample of the product or substance that causes it (strawberry, dust or animal hair, etc.).
• We have an hour and a half for the meal. You can bring your picnic and eat it outside.
• If changes take place for the course in the organization phase, you will be informed by email.
Organisation and costs
This workshop and training is free and not for profit.
The costs (travel, materials, etc.) are covered by Prana Violet Healing.
We gladly accept gratitude and donations.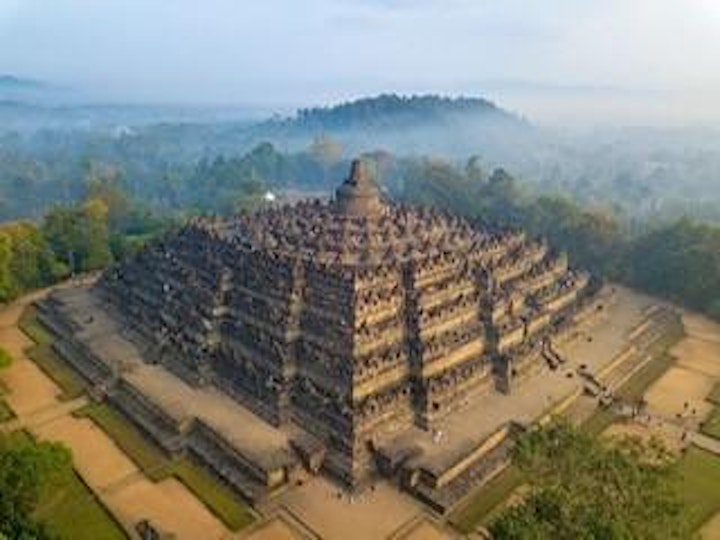 Two years ago, my life changed when I discovered PVH (Prana Violet Healing). With PVH we practice the noble eightfold path of buddha's teaching . PVH is originated from the monument of Borobudur in Indonesia. After 35th full moon visits, the founder of PVH, Mr Siva, was given the wand which is the replica of the plan view of the Borobudur temple. The wand has the power to heal the energy field that is around us. It disintegrates whatever negative energy you may have which is not part of your physical body. The wand is simple and effective to use. PVH is a no touch, no medicine wellbeing philosophy and therapy. It follows the karma law of the universe. Forgiveness affirmations and spiritual affirmations are the fundamentals of the healing process because they help to keep our spiritual hygiene clean. We are responsible for our own karma or difficulties in life and it might be caused by our actions consciously or unconsciously in this life or past life. Accepting the past and what has happened and been done by us or to us is key to opening our mind to moving forward and a positive, healthy and happy future. Therefore, if anyone is reluctant to ask for forgiveness, PVH is unable to help them (Forgiveness is the key). Once all our negative energy is removed from our body, it will start healing our cells and organs and eventually our body will rejuvenate. In PVH, our diet is also very important to get the best results. For example we should avoid all acidic foods. I have been practicing this for the past 2 years and I can assure you that our body and cells will start to heal. This workshop is free. It's universal and it's for everyone regardless of gender, race, religion or your beliefs.
I am sharing below some of the testimonies of friends that I have healed.