PRAM Northeast Chapter Meeting - July 2018

Wednesday, July 25, 2018 from 11:45 AM to 1:00 PM (CDT)
Event Details
 "The PR in Paying it Forward"
Presented by: Joanna Gaston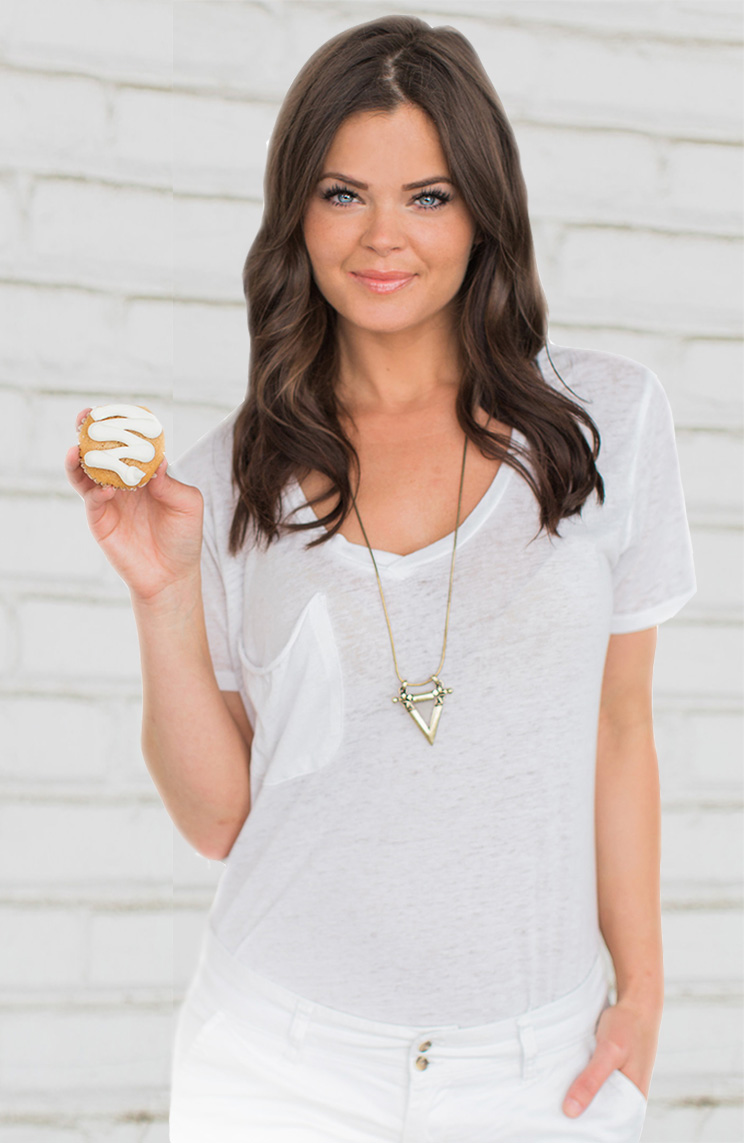 Join me, and discover (as I rediscover) the facets of a faith-filled mission to serve others and create meaningful conversations around cupcakes and kindness. I'll reveal how unlearning what I thought I knew was all I needed to realize I wasn't the one who created The Kind Cake—I merely found it.
More About Our Presenter:
After spending four years in Los Angeles pursuing an acting career, Mississippi native Joanna Gaston moved to Nashville to begin a career in songwriting, and later became the founder of the allergy-friendly baked goods wholesaler, The Kind Cake. Seven years of pursuing acting and songwriting and countless hours of freelance PR work to pay the bills was enough to cultivate a major career change for Gaston.
On January 22, 2014, The Kind Cake was born out of Gaston's own need for safe, allergen-free baked goods. Affectionately known as kind cakes, these sweet creations are gluten free, dairy free, egg free, soy free, nut free, peanut free, cholesterol free and vegan. On the bottom of each cupcake, consumers will find a random act of kindness they are encouraged to pay forward. The heart of the mission at The Kind Cake is one of service and love to others; that people may see the love of Jesus Christ in a small act of kindness.
Since launching The Kind Cake, Gaston has secured major accounts like Whole Foods, Kroger, and the Music City Center and has been featured in Oprah Magazine, Martha Stewart Weddings Magazine, PARADE Magazine, and various newspapers and television programs in the Nashville area. As Founder of The Kind Cake, Gaston has provided her cupcakes and cakes for Dierks Bentley, One Republic, Kacey Musgraves, Gayle King, Universal Music Group, and even Doug the Pug.
Gaston is a lover of Jesus, people, culture, traveling, and enjoys spending time discovering great music from artists who are under the radar.
When & Where

Tupelo Convention and Visitors Bureau
399 East Main Street
Tupelo, MS 38804


Wednesday, July 25, 2018 from 11:45 AM to 1:00 PM (CDT)
Add to my calendar
Organizer
PRAM Northeast is based out of Tupelo, Mississippi, and is one of 10 chpater that make up the Public Relations Association of Mississippi (PRAM). PRAM is a state wide organization, and the Northeast Chapter is home to members from all over northeast Mississippi who work in Public Relations, Marketing, Communication and Media. The organization provides members the opportunity to network among peers for the purpose of professional development, continuing education, accreditation, achievement recognition, and to hone skills required to succeed in the field. 
As a member of PRAM Northeast, practitioners are also eligible to submit their work for recognition and peer review to the annual PRism Awards hosted by the Public Relations Association of Mississippi and to the Lantern Awards hosted by the Southern Public Relations Federation. Members are also eligible to pursue their Accrediation in Public Relations (APR), a graduate program designed to demonstrate competency in the knowledge, skills and abilities  required to practice public relations effectively.