PRAM Northeast Chapter Meeting - January 2018

Wednesday, January 31, 2018 from 11:45 AM to 1:00 PM (CST)
Event Details
"What's in a Name?: Rebranding MSU" 
Presented by: Checky Herrington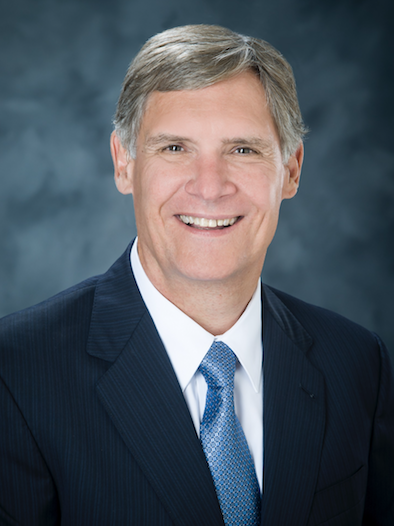 More About Our Topic:
When people speak your name, what comes to their minds? Chances are they think about what you look like, the kind of clothes you wear, the car you drive, or where you work. Truth is, all of us have brands that identify and differentiate us from others. It's the same for organizations and corporations, which battle daily for loyalty and new business. To succeed, we must understand the needs and wants of our target audiences while delivering and integrating our brand strategies at every point of contact. In this presentation, get a step-by-step look at 2017 PRAM PRism Awards Best of Show winning public relations plan and campaign. Learn firsthand how Mississippi State University is employing the power of brand to move from limited recognition to an awareness that is positively influencing experiences and perceptions.
More About Our Presenter:
As a senior member of the public affairs team at Mississippi State University, Checky Herrington is spearheading the institution's branding strategy to inspire better brand storytelling throughout the university. Already capturing national attention, the initiative is generating improvements in enrollment, reputation and social media performance.
Prior to returning to his alma mater in his current role in 2014, he served nearly 30 years as a communications leader for Entergy Corporation, where he directed the company's first brand strategy and led the team responsible for improving the company's customer satisfaction ratings to among the highest in the nation.
A member of the Public Relations Society of America, Herrington is accredited and a 2015 inductee to PRSA's prestigious College of Fellows. His public relations work has yielded more than 100 awards, including PRSA's coveted Silver Anvil Award for his role as a team member during Hurricane Katrina.
Recently inducted into the Southern Public Relations Federation's Hall of Fame, Herrington writes and speaks frequently on the concept of living the brand.
When & Where

Renasant Center for Ideas Room 108
398 East Main Street
Tupelo, MS 38804


Wednesday, January 31, 2018 from 11:45 AM to 1:00 PM (CST)
Add to my calendar
Organizer
PRAM Northeast is based out of Tupelo, Mississippi, and is one of 10 chapters that make up the Public Relations Association of Mississippi (PRAM). PRAM is a state wide organization, and the Northeast Chapter is home to members from all over northeast Mississippi who work in Public Relations, Marketing, Communication and Media. The organization provides members the opportunity to network among peers for the purpose of professional development, continuing education, accreditation, achievement recognition, and to hone skills required to succeed in the field. 
As a member of PRAM Northeast, practitioners are also eligible to submit their work for recognition and peer review to the annual PRism Awards hosted by the Public Relations Association of Mississippi and to the Lantern Awards hosted by the Southern Public Relations Federation. Members are also eligible to pursue their Accrediation in Public Relations (APR), a graduate program designed to demonstrate competency in the knowledge, skills and abilities  required to practice public relations effectively.