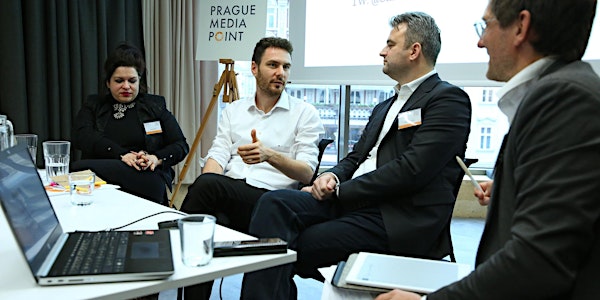 Prague Media Point 2023
Prague Media Point returns to convene another inspiring gathering of journalists, media professionals, and scholars in Prague. ​
Date and time
Friday, December 1 · 9am - 7pm CET
About this event
Prague Media Point's mission is to foster the media's work for the public good by convening solution-oriented expert gatherings that bring together unique, regional perspectives and provide lasting networking experiences.
This year's theme is "What's Working: Sustainable Media System for a Viable Democracy".
Our world is facing an unprecedentedly complex set of intertwined, mutually reinforcing challenges - a polycrisis, as some define it. Many find it hard to navigate such circumstance and lose faith in the public space they inhibit. The role of journalism thus becomes even more crucial for the maintenance and quality of the liberal democratic system. Today's media need to regain readers' trust and contribute to building an open-minded public sphere. This also requires them to cultivate a system where journalists can operate freely and safely, content can remain independent from outside influence and output can effectively reach the target audience. Prague Media Point 2023 will thus provide examples of solutions and innovations that appear to be working and generating impact with regards to increasing the sustainability of the democratic media system.
Find out more at: www.praguemediapoint.com
About the organizer
Prague Media Point is organized by KEYNOTE, an organization specializing in organizing conferences and events that lead to cutting-edge international encounters, bring new ideas to life, and facilitate a unique networking experience.