Complimentary 1 hour session for those who would like a better understanding of mindful self-compassion.
About this event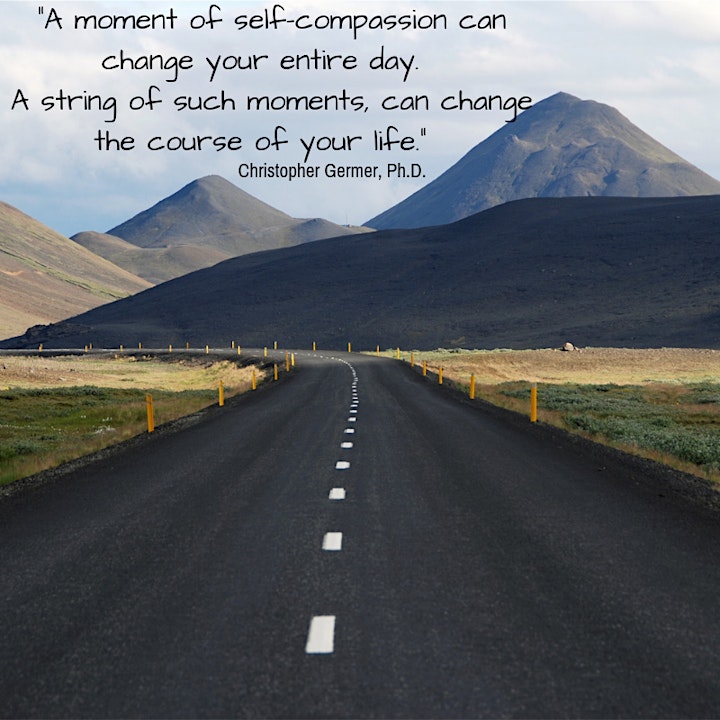 Some workdays we encounter difficulties. Why is it that during those difficult times, it's hard for us to give ourselves the kindness that we would so easily give a friend?
Practicing self-compassion leads us down a path to be our own best friend, giving ourselves understanding and compassion when we need it the most.
Denette will be teaching an introductory 1 hour class via Zoom on Monday, Nov. 15th. Start time is 6:30 pm CST.
Denette Mann, M.Ed., is a licensed professional counselor in Dallas. She is also a Certified Mindful Self-Compassion (MSC) Teacher.
Key takeaways for those that learn and practice Mindful Self-Compassion (MSC) over time in daily life, are as follows:
* Self-compassion tends to motivate yourself with encouragement rather than self-criticism. This leads to greater productivity.
* Be better able to handle overwhelming emotions with greater ease
* Approach difficult situations with calm, resolve and self-motivation
* Reconnect with the values that help in finding purpose in work
* Learn inner resilience practice that can be applied to your personal and professional life.
Your RSVP will prompt Denette to send you a zoom invite a few days before Nov. 15th.
Visit DenetteMann.com to learn more about Mindful Self-Compassion and/or hear from Denette via the short video below.
Questions? Contact: Denette@DenetteMann.com