"Practice Your Book Pitch With the Pros: Learn to Become A Bestseller"

Thursday, September 1, 2011 from 6:30 PM to 9:00 PM (PDT)
Event Details
For you to be successful with your book,
you'll need to be prepared to talk about it.

You never know when you'll have an opportunity to talk about your book. Someone asks you, "What's your book about?" ...and maybe you fumble for what to say, start rambling on, or stutter and can't figure out what to say.

Join us for an evening of learning how to talk effectively about your book in a safe space with industry pros.

** This event is limited to 25 people
so we can give you our specific attention on your individual book pitch. **

What You'll Learn:
How to write a pitch like a Hollywood pro


The secrets of pitching your way into a literary agent's heart

Fool-proof ways to apply concise copy to your book marketing platform and promotional efforts

How to effectively answer the question, "So, what's your book about?"
Here's what Charlie said after attending this event:
"Jennifer and her guests are consummate book publishing insiders and were very generous and specific with their advice, which was spot on."
Don't get caught in another conversation about your book
that you don't feel ready for.

Featuring Special Guests: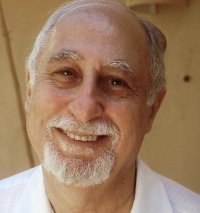 Dan Fauci                                                                     
Former Executive at Paramount Pictures, Film Producer & Artist
Creator of The Mastery of Self-Expression Program
Dan facilitates The MASTERY of Self Expression in Los Angeles. He is the creator of the program, and also created the programs Leadership and Creativity, The Abyss and Samarai.
Dan founded The Actors Institute, a school for professional actors, in 1975. Within ten years, the Institute grew to include branches in New York, Los Angeles, Chicago, Seattle, Vancouver, Austin, Montreal, Toronto, London, Bristol, Paris, and several cities in Israel. Dan and the Institute then branched off into producing. Their first production was Looking Glass, a play about Lewis Carroll. Dan then partnered with Ted Danson, and in two years produced three movies for televison: When The Bough Breaks (NBC), We Are The Children (ABC), and Follow Your Heart (which Dan co-wrote for NBC), and the series Down Home with Judith Ivey (NBC).
After four years as an independent producer, Dan went to work for Paramount Pictures, heading comedy development. Over the next twelve years he oversaw the development of over 100 comedy pilots, half of which went to series. The most successful was Frasier, winning five Emmys for best comedy. Other shows he developed were Becker, Clueless, Girlfriends, Lateline and Sister, Sister.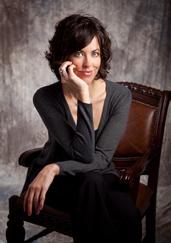 Erin Reel
Known as The Lit Coach and a publishing and editorial consultant and writer's life coach
She is the host of The Lit Coach's Guide to The Writer's Life, a popular resource blog featuring stories, tips and fresh perspective from bestselling, award-winning and notable authors, literary agents, editors, publishers and other industry insiders.
A former Los Angeles based literary agent with nearly 10 years of experience in the publishing industry she was selected to contribute to Making the Perfect Pitch: How to Catch a Literary Agent's Eye, edited by Katharine Sands; and Rick Frishman and Robyn Freedman Spizman's Author 101: Bestselling Secrets from Top Agents as an independent literary agent under 30.

Event Host:
Jennifer S. Wilkov

Media personality, host and producer of the popular # 1 radio talk show "Your Book Is Your Hook!" on WomensRadio.com.
Jennifer is a best-selling award-winning author, an award-winning freelance writer and a respected book business consultant in her business by the same name, "Your Book Is Your Hook!"

She is also the creator and founder of The Next Bestseller(TM) Workshop Weekend for Writers.


"This is your unique opportunity to see the power of what this evening event can really do for your book, and in turn, for your life. The professionals I ask to join me for these events are busy with their businesses of selling and promoting books. I've asked them to take time out to work directly with you on your pitch and the presentation of your book during this evening.

The result? Learn how to clearly state the hook for your book to anyone at anytime.

No more fumbling for what to say, rambling on, or stuttering while trying to figure out what to say.

Join us and learn the secrets for talking effectively about your book."
When & Where

Writers Boot Camp
Bergamot Station Arts Colony
2525 Michigan Avenue, Building i
Santa Monica, CA 90404


Thursday, September 1, 2011 from 6:30 PM to 9:00 PM (PDT)
Add to my calendar
Organizer
Your Book Is Your Hook!
Your Book Is Your Hook! is a full service consulting practice that serves authors, book writers, screenwriters, playwrights & wannabes as well as the entire book publishing and entertainment industries with their endeavors. Best known for its popular weekly radio show, robust resource blog, trainings, live events & advice.
Your Book Is Your Hook! serves writers in the areas of writing, marketing, getting published and produced including Hollywood film, television, Broadway theater, radio and more.
Ms. Wilkov is a #1 international best-selling, award-winning author, an award-winning freelance writer, a speaker and trainer who focuses on supporting writers with the essentials to become a bestseller: a great project, a strong platform and a well-polished pitch, presentation and hook for their book.
She teaches at the School of Visual Arts and has provided programs and talks for the Writers Guild of America, New York Women in Film & Television, Writers Digest, and other writers conferences and events.
"Practice Your Book Pitch With the Pros: Learn to Become A Bestseller"