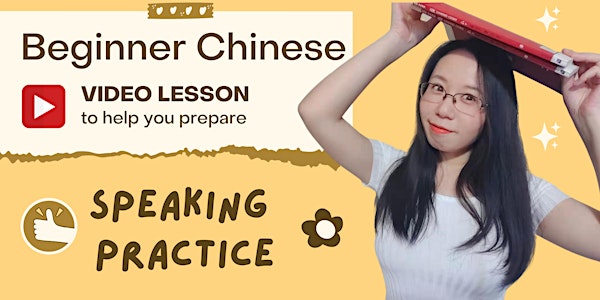 Practice Speaking Chinese (Mandarin) - Beginner - HSK 1 - Video Included
Practice the words & phrases you learn from the free YouTube video linked in the description. Get feedback :D beginner-friendly
About this event
Practice the words & phrases you learn from the free YouTube video linked in the description. Get feedback to help you improve your pronunciation to help you express your thoughts and ideas clearly. Beginner-friendly.
INSTRUCTION:
Watch the following video to fully grasp the scope of the event. You can practice any words or phrases from the linked video :D If you can repeat after me, then you are good. No prior Chinese (Mandarin) knowledge required.
If you have experience with learning Chinese, then a quick glance of the video might help you refresh what we will be practicing during the event. It is made for starters/beginners (HSK 1).