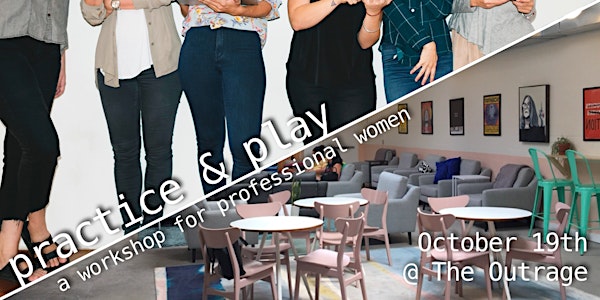 Practice & Play: A Workshop for Professional Women @ The Outrage
Location
The Outrage
1722 14th Street Northwest
Washington, DC 20009
Description
If you've been needing a reminder, this is it: you have your position because you were the best person for the job. And yet, even when we know this, we can still feel like we have no idea what we're doing, that we're about to be found out.
Come join other women, and those who identify as women, to practice and play with the common feelings of imposter syndrome.
This is a workshop for you if:
You are done with waiting for permission to be a leader or move to the next level in your career

You're ready to stop apologizing and start trusting your value and your voice

You want to learn how to take better care of your mental and emotional health
In this workshop, you'll learn self care techniques from Gracy Obuchowicz, founder of Beautiful Self Care Collective, and practice and play with implementing them through improv games led by Lisa Kays, founder of Improv This, Improve That.
You have the skills you need.
Come practice and play with owning your worth and shifting your mindset through this fun, experiential learning afternoon.