Description
Join us for Practice Makes: Process, the next installment of our meetup-series!

Process is an often-charged subject. It can be humbling–even terrifying to shed light on the experiments and mistakes we face leading up to even our greatest works. We dream to get to that finished product promptly and unscathed by mishap, but is that really what we want? Let's set aside that final_seriously_this_time_FINAL folder and explore the experiences that get us to the "Final". We're talking about the good stuff: Inspiration, iteration, testing and feedback, creative havens of time and space, the ups and downs of trial and error—let's celebrate the beauty and joy (some may use other words) of what we do. We'll see you there!
Schedule:
6-6:30
Awkward Mingling & Light Refreshments
6:30-8:00
Lightning Talks & Activities


The Lineup:
Star Wars and the Design Process

The creative process is often similar to the arc of a movie plot. I will be mapping the creative process to the original star wars trilogy and offering tips and tricks for success and to make the most of your journey.
Martha Carl | Principal Experience Designer at Intrepid, an Accenture Studio
--
Why "Not Working" is Crucial to my Work Flow
Hustle harder? No thanks. Go for a run? Camp in the woods? Watch LOST ? Yes, please. Why pursuing balance helps produce work that excites me, makes clients happy, and keeps the bills paid.
Adam Danielson | Independent Brand Designer & Illustrator
--
Finding Creativity in Constraints
Whether it's an rigid timeline or a limited budget, every project has its challenges. Discover why it's important to embrace constraints and develop a more versatile creative process. When a client gives you lemons, make margaritas!
Dan Fleming | Creative Director at 829
--
Note: By ordering a ticket, you agree with photos/videos being taken of you for purposes of social media and our website.
Please register and have an ID ready for check-in when you arrive.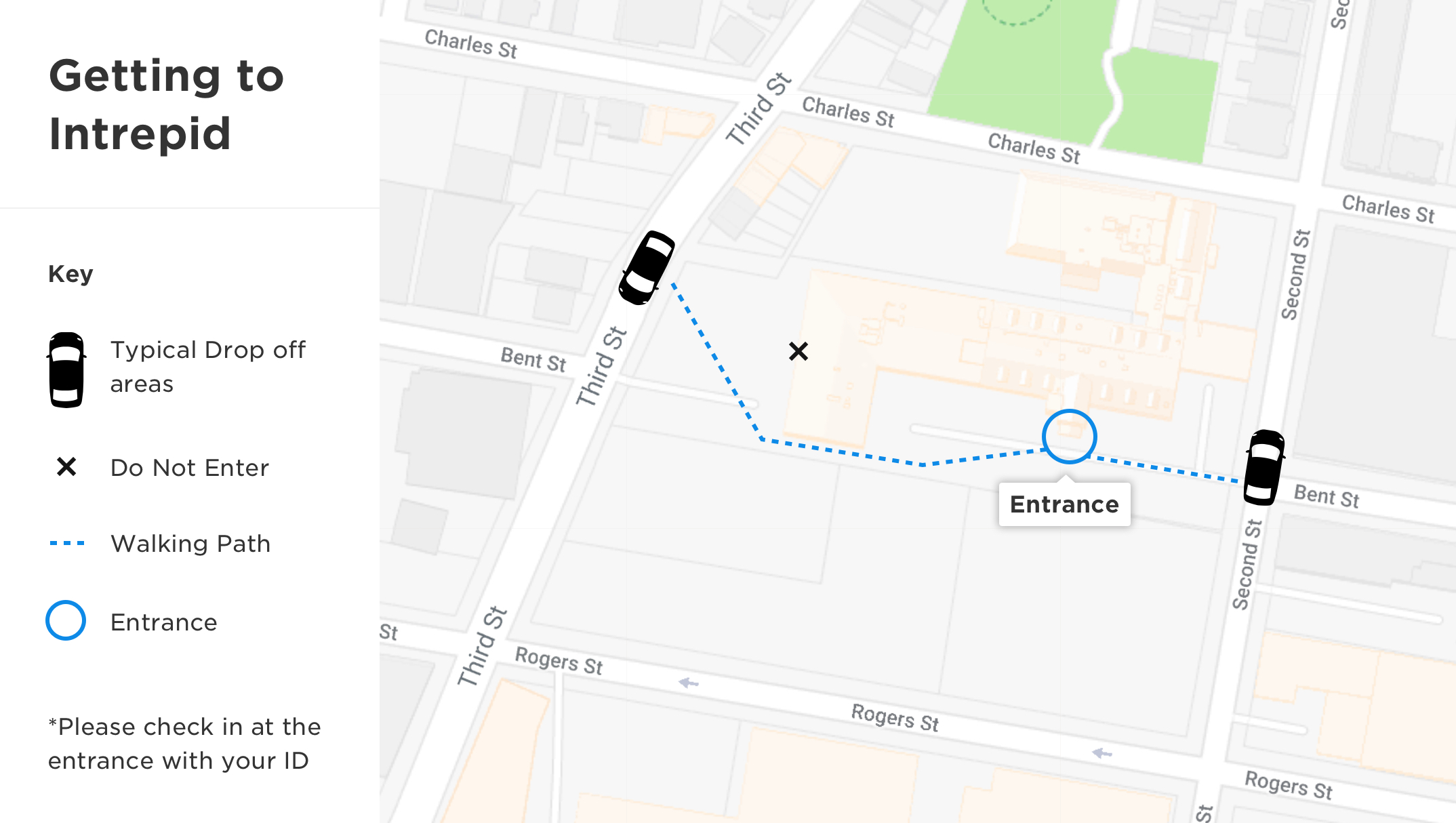 Parking

A few guest parking spots are available in our parking lot right in front of the entrance. (Enter lot from Second Street)

2 hour parking meters can also be found on all surrounding streets!
---
About Practice Makes
Practice Makes is a meet-up series for creative-minded folks in the broader tech and design community. Every other month we'll fill in the blank with a refreshing, offbeat theme that ties together that event's agenda. An evening at Practice Makes includes a few short talks from experts in the field, some low-key activities to keep the creative energy flowing, and maybe a surprise or two. Speakers run the gamut of disciplines: designers, strategists, developers, and more! We hope everyone walks away with new ideas, tactical tools to take back to work, and friendly new connections.