Description
Practice Makes Perfect (PMP) is hosting a spring Educator Boot Camp April 11-April 13, 10am-1pm at our New York City office. Our three-day intensive workshop is open to all undergraduate and graduate students interested in pursuing a career in education, regardless of their major or field of study. When you purchase your ticket, you will receive a free PMP t-shirt upon completion of the workshop!
Participants who are interested in applying for our needs-based scholarship, should click here.
Participants will be introduced to a variety of skills that will support them on their path to becoming an educator in NYC and beyond. During this hands-on workshop, participants will practice developing and strengthening their skills in lesson planning, differentiation, and behavior management. A PMP Boot Camp graduate will leave feeling more comfortable entering the education realm, whether it be as as an Education major, a student teacher or even through a teaching fellowship.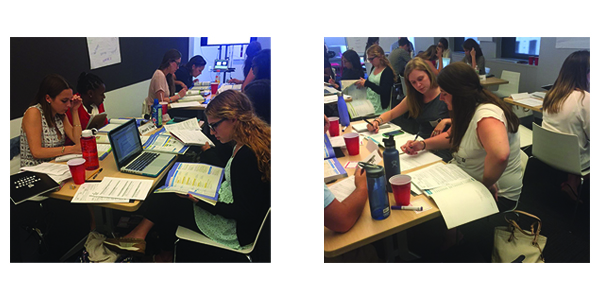 The Boot Camp
This three-day workshop will be held April 11-13, from 10am-1pm (demo video lessons will be filmed April 13 1-2:30) at the Teach For America headquarters in downtown Manhattan.
Bootcamps are run by PMP Program Managers and PMP's Chief Learning Officer. All PMP training staff have taught in New York City's most struggling schools at both the middle school and high school level and have a wealth of experience in grades K-12. Learn more about PMP's CLO here.
During Boot Camp, students will:

Learn valuable behavior management techniques
Learn to give specific directions to make expectations clear and misbehaviors apparent
Learn how to create scaffolded lesson plans
Learn how to take their lessons and differentiate them for a variety of learners including special needs, ELL's and multiple intelligences
Develop a formal and casual register or "teacher voice"
Create a 10 minute demo video that highlights a self-created lesson plan to provide to potential employers


Juniors, Seniors, and Graduate Students
If you participate in the Educator Boot Camp, you will be given preferential access to PMP's future summer Teaching Fellow opportunity. Find out more about the Fellowship here: http://practicemakesperfect.org/summer