Description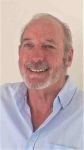 Presented by Brian O'Neill. Brian is a counsellor, psychotherapist, life coach and relationship coach at the Lotus Centre in Brookvale
Most of us have to work consciously on our relationships, and often have to learn skills to make relationships endure and flourish. Strong relationships are continually nurtured with care and communication. Brian will discuss relationships of all kinds such as:
Family Relationships
Friendships
Aquaintences and colleagues
Romantic Relationships
Discover what works and doesn't work in relationships and what research shows us about relationships.
Brian will discuss:
Tips for a Happy & Healthy Relationships

Why do we keep doing what doesn't work?

How to Practice self-soothing

Conflict resolution and communication skills

Relationship building and attunement ie to bring into accord, harmony, or sympathetic relationship

Boundary setting

Goal setting

The vital Third identity in a Relationship

Managing conflict