Practical Tips & Techniques for Successful Articulation Remediation with Ch...
Description
Course Description (6 CEUS)
Whether it is correcting a lisp, working with children who exhibit multiple sound errors or establishing "R," as speech-language pathologists, we sure have our work cut out for us and limited time to make it happen!
This course provides essential information and numerous highly effective strategies to maximize your therapy success. Following this course, you will have practical techniques as well as the secret to establishing carryover for the most challenging sounds- frontal and lateral lisps as well as the distorted "R". These techniques will be applicable to nearly every child on your caseload who exhibit articulation errors and can revolutionize the way you do therapy!
Use it to apply dozens of timesaving therapy techniques for frontal and lateral lisps.
Specifically designed for speech and language pathologists serving students kindergarten through high school.
Highly applicable for clinicians in the outpatient setting, private practice and schools.
Plan and implement a sequential process for remediating the "R" - from start to finish!
Learn carryover activities to progressively and quickly move into conversational speech.
Motivate the children on your caseload to complete speech homework and make even faster/greater progress.
In addition, you'll receive specific strategies to remediate /r/, once and for all, and, come away with a variety of teacher and parent collaboration and child motivation ideas to decrease the child's time in therapy. You'll gain an arsenal of new techniques to strengthen your articulation therapy program.
This program is offered for 0.6 ASHA CEUs (Intermediate level, Professional area).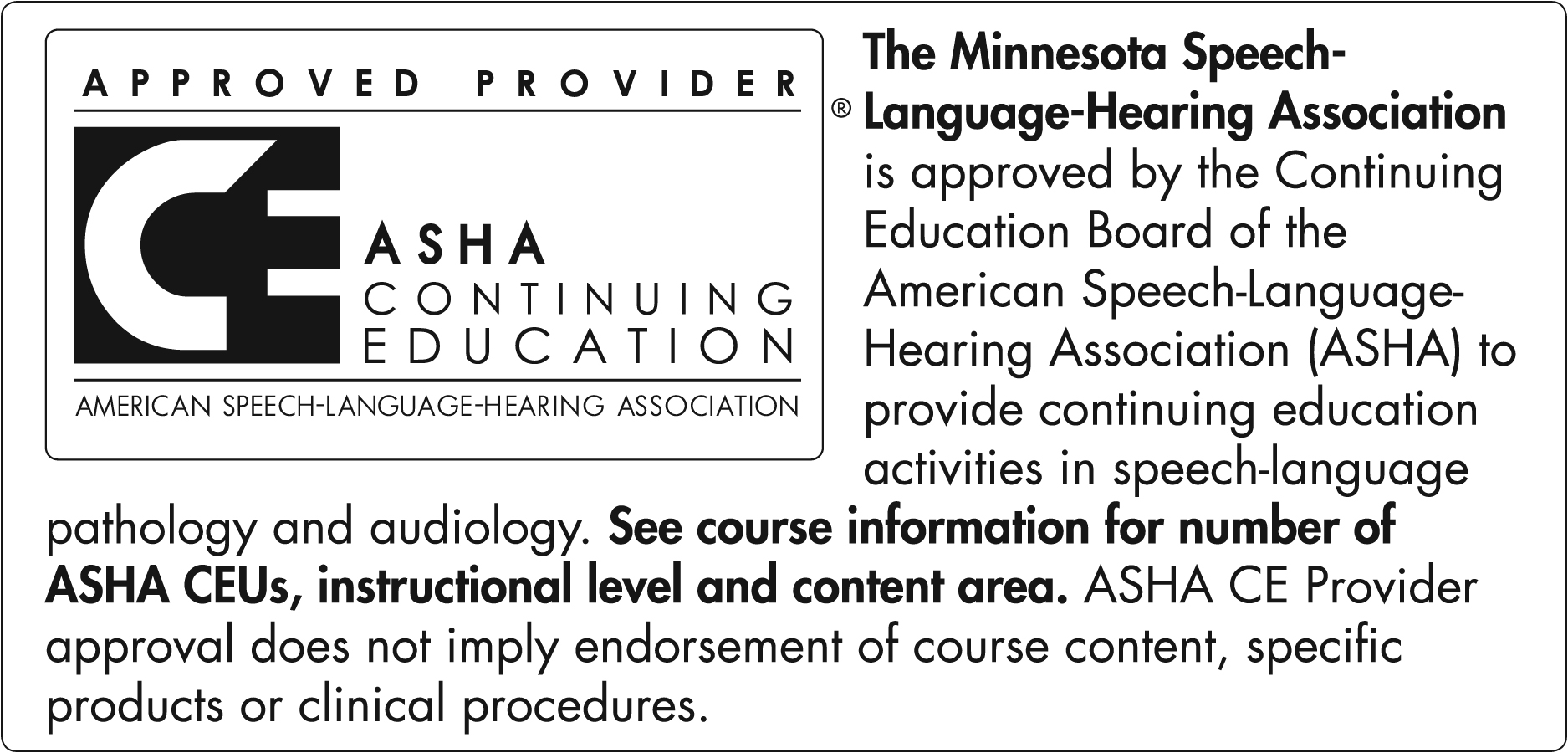 Presenter Information
Char Boshart, M.A., CCC-SLP is a speech language pathologist, author, seminar presenter and president and co-founder of Speech Dynamics, Inc. She earned her Master's degree under the father of articulation therapy, Dr. Charles Van Riper. Char began her work in the schools before opening her own private practice clinic. She also served as an Assistant Professor and Department Chair of the Speech Pathology and Audiology Department at Loma Linda University in Southern California for seven years.
Char has authored a variety of practical articulation publications, videos and articles including (but not limited to):
The Easy R (A Sound-Solutions Series Book)
The Key to Carryover

(a STAR Series Book)

Demystifying the Tongue Tie

(a STAR Series Book)

Speech Pictures!
The Myofunctional Evaluation
Swalloworks Therapy Program
Char Boshart shares her practical articulation and language therapy procedures nationally through Bureau of Education and Research (BER) seminars and video seminars through SpeechTherapypd.com, Speech Dynamics workshops and on-site inservices, and state conventions. Her decades of experience and innovative therapy systems make her an invaluable speaker for speech-language pathology and special education departments around the world.
Disclosures
Financial: Char Boshart is the owner and director of Speech Dynamics, Inc. Speech Dynamics' will receive an honorarium from Family Speech & Therapy Services, and income from product sales.
Non-Financial: No non-financial disclosures.