Practical Strategies for Managing Various Types of Cross-Sector Collaborati...
Description
Collaboration is increasingly used as a tool to help solve public issues. Some efforts are the result of grassroots organizing, others are initiated by legislation or leadership in state or local government. Each type of collaboration presents unique challenges and opportunities for success. In this third lecture of the annual Leading Voices in Collaborative Governance Lecture Series, author Tina Nabatchi will share her insights on collaborative formation and considerations for successful design and management. Join us for a free public lecture and discussion, and come prepared with your questions and collaborative challenges!
---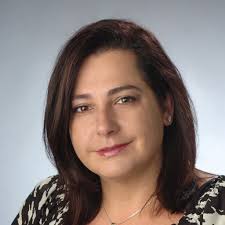 Tina Nabatchi is an author, associate professor, and research associate at Syracus University's Maxwell School and the Program for the Advancement of Research on Conflict and Collaboration (PARCC). Her research focuses on citizen participation, collaborative governance, conflict resolution, and challenges in public administration.
Tina is the lead editor of Democracy in Motion: Evaluating the Practice and Impact of Deliberative Civic Engagement. She has also recently published two books: Public Participation for 21st Century Democracy with Matt Leighninger and Collaborative Governance Regimes with Kirk Emerson.
Tina's work has been published by and received awards from numerous journals including her article "The New Governance: Practices and Processes for Stakeholder and Citizen Participation in the Work of Government," which was recognized as one of the 75 most influential articles in the history of Public Administration Review.