Description
Who is this workshop for?
This 2-hour workshop is for business owners and marketing managers who are keen to take a fresh look at their website and ensure that it is delivering the maximum value to their business.
What you will learn:
We shall begin by covering the key elements of what makes a successful website - this will be full of ideas which attendees can take away and work on immediately.
We will then discuss analytics, tracking, and conversion rate optimisation - essential components in creating a website system which constantly adds value to your business. We will also discuss and discover what makes the perfect business website. From the raw list of ingredients, to the skills you may need to hire, to looking at examples, you'll walk away with a clear vision for how to take your website strategy forward.
We shall cover:

We'll cover the ingredients of what goes into a high-quality business website which not only looks good, impresses clients, but which also delivers return on investment. We'll talk about website structure, planning your website, designing for conversion and much more.
How to assess your website?

What should it contain (and what should it not)

Focussing on target audience

How important is design?

Copy & call-to-actions

An overview of analytics

Conversion Rate Optimisation for beginners

The broader picture; where should your website fit in?
The session will allow for plenty of Q&A and interaction.

Level
The level is beginner to Intermediate. You won't be expected to code/known HTML or anything like that. But you should be familiar with website concepts etc.

About the speaker: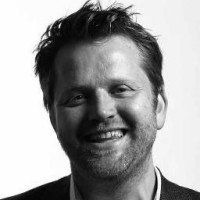 Joel started at an early age watching programmes such Making The Most of the Micro and anything else that was even vaguely related to computers. He studied Computing at the University of Plymouth and obtained a 2:1 degree.
He has an impressive 15 years IT industry experience; working for blue chip companies such as American Express and British Airways. In the late 90's he was working on OS/390 IBM mainframe computers but soon moved over to web technology; which looked like it had a bit of a future!
Testimonials
Joel is an expert in his field! More to the point he is an inspirational expert! I attended one of Joel's workshops on Blogging, the advice he gave has given me the confidence to enter into the world of WordPress and begin creating my content. If communication is important to you or your business you cannot go wrong with getting in touch with Joel. – Stuart Carpenter
Joel is one of the good guys. In the often-impenetrable world of web development and SEO and the like, you can trust him to always put you, your product or your business first. Joel is the sort that would turn down a sale, or a deal on the basis it's not right for you, much less him. Highly recommended, I'd hire him again in a flash. – Tony Dowling