Description
Practical Natural Language Processing with Python
Do you want to understand the meaning of unstructured data and to build your own recommendation system, based on sentiment analysis? Come to our workshop and find answers.
Time: 7:00 – 9:00 pm
Date: 3/28/2017 Tuesday
Location: RobotX Space (45000 Great America Parkway, 3rd Floor, Santa Clara, CA95054)
Instructor: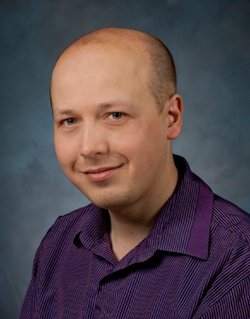 Roman Nazarov, Ph.D
Senior Data Scientist at Roblox
Roman has a PhD in Computational Materials Science and more than 10 years of developing software products and data-based machine learning solutions for the largest automotive, metallurgical and high-tech companies in Europe (ArcelorMittal, ThyssenKrupp, Bayer, Bosch, Benteler, Saltzgitter Mannesman, and others) and for the Department of Energy in USA. He is the author of 20+ peer-reviewed publications, active reviewer for some most prestigious journals and has been invited to give key talks at several large scale conferences (APS, TMS, MRS).
Natural Language Processing emerges as an ultimate area of Data Science for processing large unstructured textual and audio data. In this workshop Roman will give an overview of Natural Language Processing (NLP) for treating unstructured data, will demonstrate the range of problems that can be solved with NLP (ranging from ultra-intelligent search engines in Web 4.0, deep analytics to AI chatbots) and will discuss NLP components, stages of analysis and NLP approaches. By the end of this workshop you will build your own NLP-based recommendation system using sentiment analysis, NLTK and Python.
Please bring your laptop. The instructions on how to install necessary components for this workshop (Python, NLTK) will be send latter.
7:00 – 7:15pm Food & Drinks, Networking
7:15 – 8:45 pm Natural Language Processing Workshop
8:45 – 9:00 pm After Event Networking
Organized by
Sponsored by
Tags: #nlp, #ai, #machinelearning, #analytics, #chatbots, #bigdata