Description
Sundays, 2-3:30pm
May 5, 12, 19 and June 2, 9, 16 (no class Memorial Day weekend)*
Mindfulness has mainstreamed from a 2,500 year-old wisdom tradition to an increasingly prevalent and essential place in personal development, healthcare and the workplace. This six session course offered by Jay Daugherty is designed to give a solid foundation in establishing a mindfulness practice that can cultivate awareness in your personal and professional life. No previous experience with meditation is necessary but the course is open to those with previous experience looking to refresh and refine their practice.
Each session will progressively develop and harness the mind's inherent ability to live and work with more efficiency, ease, and recreate calm and clarity that can be applied to any moment in the day. Students will learn where to place attention moment-to-moment, neutralize the inner critic, to respond instead of reacting, and cultivate compassion towards the self and others. Each week will include teachings, experiential practice, dyads, and discussion with questions & answers. Links to guided meditations and more material will be provided.
SCHEDULE
Week 1- Introduction to and overview of mindfulness
Week 2- Mindfulness of breath & body
Week 3- Mindfulness of feeling tone and obstacles to meditation
Week 4- Mindfulness of emotion and triggers
Week 5- Mindfulness of thought and mental processes
Week 6- Cultivating kindness and taking the practice home
INSTRUCTOR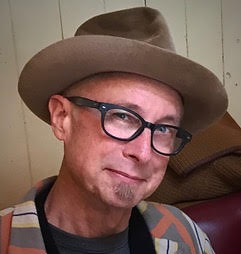 Jay Dee Daugherty is a NYS Certified Addiction Recovery Coach and a member of The International Coach Federation and The International Mindfulness Teacher Association. His relationship with meditation began with his involvement in the recovery community in 1986 and was introduced to mindfulness meditation in 2008. This course content was developed by the Mindfulness Training Institute that has been delivered internationally and is part of his accreditation with MTI. In addition, he has also sustained a four-decade career as an influential musician and has been nominated to The Rock & Roll Hall of Fame. jaydeedaugherty.com

FAQs
Can I buy a ticket to individual classes?
No, unfortunately the classes are only being sold as a package.


Do I need to wear anything special?
Nope. You will have the option to sit in a chair or on a meditation cushion so wear whatever is most comfortable for you.


How can I contact the organizer with any questions?
Write to Jay at hello@jaydeedaugherty.com or call 646-389-1581.

What's the refund policy?
You may request a refund up to 7 days before the 1st class.