Practical Martial Arts Workshops: Kung Fu, Karate, Arnis, & MMA
Event Information
Refund Policy
Refunds up to 7 days before event
Description
Organized by the World Fighting Martial Arts Federation. This is a series of workshops revolving around training the fundamentals and learning the practical applications from renowned masters/instructors in Huan Shou Kung Fu, Tactical Mantis Kung Fu, Shotokan Karate, Arnis Stick Fighting, and Mixed Martial Arts (MMA).

Workshop Topics:
Arnis Stick Fighting - Taught by Guru Jonas Mayo (9a.m. to 10:15a.m.)

Mixed Martial Arts (MMA) - Taught by Coach Joseph Spataro & Coach Anthony Spataro (10:30a.m. to 11:45a.m.)

Shotokan Karate - Taught by Shihan Kai Leung (1p.m. to 2:15p.m.)

Tactical Mantis Kung Fu - Taught by Grandmaster Raul Ortiz (2:30p.m. to 3:45p.m.)

Huan Shou Kung Fu - Taught by Grandmaster George Crayton (4p.m. to 5:15p.m.)

Workshops start from 9a.m. to 5p.m. Each workshop is 1 hour and 15 minutes. The cost of each workshop is $50 or $200 for all the 5 workshops (including lunch).
---
About Grandmaster George Crayton Jr.
(Website: https://www.craytonsmartialarts.com/)

Grandmaster Crayton is the founder and master instructor of Crayton's Martial Arts, in Chinese called "Long Hu Pai" (Dragon Tiger Association), and the kung fu system, "Huan Shou" (Changing Hands Style). Crayton is referred to by the title "ZongShi" (Grandmaster/founder) and holds high ranks in other styles as well.

Born and raised in Harlem, George Crayton Jr., ZongShi is the pioneer who brought the strength, beauty and grace of Kung-Fu into the East Coast tournament scene. Over 50 years ago ZongShi Crayton began studying with his father, George Crayton Sr., who later introduced him to Grandmaster Lee Hung Yea. ZongShi became a direct disciple to the Honorable Grand Master Lee Hung Yea. ZongShi now also studies Chen style Tai Chi under Grandmaster Liu Chengde of the Hong Chuan Chen style of taijiquan in Jinan, China. In July 2011 Crayton became a direct disciple to Grandmaster Liu Chengde.

ZongShi has been inducted into many halls of fame. A few of which include:
MAJOR LEON WALLACE HARLEM GOJU HALL OF FAME - 2009
KUROSHI-DO HALL OF FAME - 2008 - Elite Legion of Honor Award
AARON BANKS HALL OF FAME - 2007 - Grand Master of the Year
ACTION MARTIAL ARTS HALL OF HAME - 2001
---
About Grandmaster Raul Ortiz
(Website: http://www.ortizacademy.com/index.html)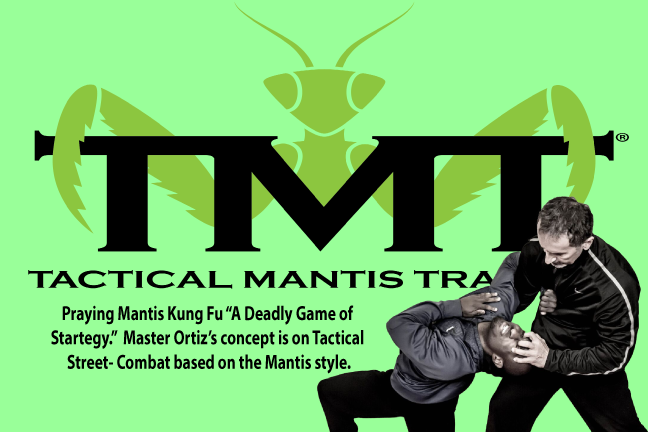 Grandmaster Ortiz is the chief instructor and founder of Ortiz Academy. The Ortiz Academy is the New York State Headquarters of the Seven Star Mantis Style under Grandmaster Lee Kam Wing.

Grandmaster Ortiz focuses his teaching on the tactical street combat based on the Mantis Style.
---
About Sensei Kai Leung
(Website: http://shotojuku.com/)


Shihan Kai Leung, Master Instructor of the Shotojuku, is a founding member of the International Shotokai Karate-do Federation.

Shihan started training in the martial arts in 1964, obtained his black belt in 1967, and began formally teaching in the early 70's. Shihan's countless accolades over the past four decades include top ten ranking by Karate Illustrated Magazine in 1982 and the all American Open Championships in 1984, which he won at Madison Square Garden.

As a former karate tournament champion and widely recognized expert in self defense. Shihan has taught Shotokan karate-do for Master Toyotaro Miyazaki for many years, establishing himself as Master Miyazaki's highest ranking disciple and most well known instructor.

Also recognized as a tournament official and promoter, Shihan has repeatedly been invited to judge events nationwide, including the Ozawa's Traditional Karate International Championships in Las Vegas and the Miyagi Chogun World Karate Championships. He has also officiated at the AAU, USAKF, and USANKF national championships. For his efforts, Shihan Leung was awarded a class " A " referee licensed by the AAU National Karate-do Federation and was the technical chairman of the USA National Karate-do Federation of New York, in addition to many other awards and titles. He is considered one of the most respected judges in the field.
---

About Guru Jonas Mayo
Born & raised in the Philippines, studying & teaching Filipino Martial Arts for 35 years. Founder of the Doce Pares New York City weapons training academy in 1992. Studied under the Founder of the Doce Pares System & his stop student GM Dong Cuesta. After teaching CQB Weapons training for different branches of law enforcement & military for years, he realized there's a need for a structured weapons for school owners. He will publicly share the weapons training that will definitely cut your weapons training learning curve in half.
The drills taught by Guru Mayo are the same drills that are taught to law enforcement & military based on the Doce Pares Eskrima System, the oldrest Eskrima organization in the Philippines established in 1932.
---

About Coach Joseph Spataro & Anthony Spataro

Coach Joseph Spataro and Coach Anthony Spataro were professional MMA fighters, fighting in the promotion of Ring of Combat (ROC) out of Atlantic City, NJ.

They both hold ranks in various martial arts
2nd degree Black Belt in Taekwondo
2nd degree Black Belt in Hwarang Do
2nd degree Black Belt in Farang Mu Sul
1st degree Black Belt in Japanese Jiu Jitsu
Brown Belt in Brazilian Jiu Jitsu (IBJJF)
Brown Belt in Judo (USJF)

After retired as professional fighters, they are now coach MMA at various gyms, and works as cornerman for young fighters.
Date and Time
Location
Refund Policy
Refunds up to 7 days before event