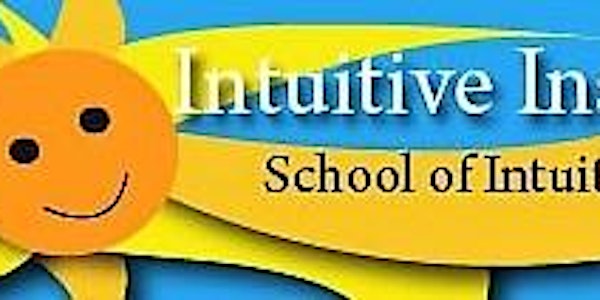 Practical Intuition/Psych Tools 4 week class Thursdays in July
Refund policy
Contact the organizer to request a refund.
Eventbrite's fee is nonrefundable.
Practical Intuition/Psych Tools 4 week class Thursdays in July Thu, Jul 7, 2022 6:00 PM
About this event
sych Tools/Practical Intuition I
Thursday, July 7⋅6:00 – 7:30pm
Weekly on Thursday, 4 times
Intuitive Insights presents
Psych Tools/Practical Intuition I
Thursdays, July 7-28 at 6:00pm-7:30pm
A 4-week class
We are made up of three parts-spirit, mind & body. Most forms of healing focus only on the body. The spiritual aspect of healing is often missing.
In this course, you will learn techniques to:
* Release the energy that causes "dis-ease" in the first place.
* Replenish your own energy when you get drained.
* Help others by grounding & centering them.
* Protect Yourself
* Find lost items.
* Ground others.
* Strengthen your own clairvoyant abilities by tapping into your intuition & remove blocks.
* Stop giving your own life force energy away.
* Create prosperity for yourself & others.
* Use psychic tools which allow you to "read" people.
Contribution: This 4-week class-$160.if paid the first night. May be paid $150 by two days prior.. 858-509-7582
Location: On Zoom:
Thurs Practical Intuit I July 7-28 Thurs 6-7:30pm
Time: Jul 7, 2022 at 6:00 PM
Every week on Thu, until Aug 25, 2022, 8 occurrence(s)
Join Zoom Meeting
Meeting ID: 868 9900 4268
Passcode: Given upon payment
Or join by phone: +1 669 900 9128
Passcode: 764210
About Intuitive Insights: Intuitive Insights is a 501(c)3 which teaches intuitive tools to better one's life. The life changing classes include: The Intuitive Clairvoyant Training, Psychic Tools/Practical Intuition, Drop-In Healing Clinics, and much more. Intuitive Insights was started by Author of Opening the Third Eye, Vessa Rinehart-Phillips, who discovered her gift of telepathy as a child, then later fully developed her psychic abilities by studying and teaching for 16 years at a northern California Psychic Institute. Other accomplishments include filming a video with renowned psychic, Uri Geller promoting his Mind Power Kit, her own television series, "The Intuitive Insight& Alternative Healing Show," and now Directing Intuitive Insights School of Intuition. Call for more information if you have questions about classes or workshops at 858-509-7582. www.MyIntuition.NET