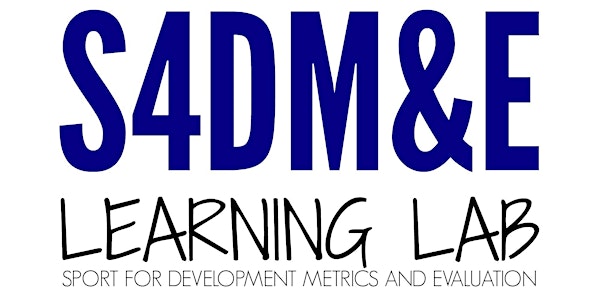 Practical and Policy Implications from a Systematic Review of Sport versus...
Description
The Sport For Development Metrics & Evaluation Learning Lab Presents…
Practical and Policy Implications from a Systematic Review of Sport versus Non-Sport Youth Development Interventions Across Six Global Cities, Part 2 of 2
Presented by Meredith A. Whitley, Simon Darnell, Oliver Dudfield and Adam Fraser
---
Presentation Overview:
In this presentation, practical and policy implications will be shared from a recent systematic review of both academic and grey literature in the Sport for Development (SfD) field. This systematic review examined the reported evidence of SfD interventions in six global cities (Cape Town, Hong Kong, London, Mumbai, Nairobi, and New Orleans), along with the reported evidence of non-sport youth development interventions in these same six global cities. The strength and quality of this research was described in the first presentation (on September 27). This final presentation will describe the practical and policy implications of these findings, with a particular focus on "next steps" for SfD organizations, researchers, funders, and policymakers. These include: (a) openly sharing research and evaluation methods; (b) reporting null and negative findings, (c) outlining, adopting, and testing intervention theories; (d) supporting organizations for longer funding cycles; (e) creating a funding climate that fosters a growth mindset; and (f) considering the scale (micro vs. macro, local vs. global) at which SfD is implemented and measured.
To participate in the discussion:
Join the S4D M&E presentation room. Choose a web browser other than Google Chrome for optimal connectivity.

Run the Audio Setup Wizard to configure your speaker settings prior to the roundtable.

View the Adobe Connect Visual Quick Start Guide for Participants for additional setup assistance.

Join the conversation on Twitter! Follow @S4DLearningLab for live updates and engage with the speakers @DrWhitley (from @AdelphiSBYD) and @AFraser.
Become a member of the S4D M&E Learning Lab community in order to access resources including past recorded presentations, click here to create an account and request group membership.
About Our Speakers:
Meredith A. Whitley: Meredith is an Assistant Professor and Coordinator of Sport-Based Youth Development at Adelphi University. Her research explores the complex and multi-faceted roles of sport and sport for development programs in the lives of youth from under-resourced communities, along with the interrelated systems impacting youth and community development. Her teaching interests lie in the areas of sport for development, sport sociology, funding and grant writing, and measurement and evaluation.
Simon Darnell: Simon C. Darnell is an Assistant Professor in the Faculty of Kinesiology and Physical Education at the University of Toronto. His research focuses on the relationship between sport and international development and peace building efforts, the development implications of sports mega-events, and the place of social activism in the culture of sport. He is the author of Sport for Development and Peace: A Critical Sociology and co-author of Sport and Social Movements: from the Global to the Local (both published by Bloomsbury Academic).
Oliver Dudfield: Oliver Dudfield is the Head of Sport for Development and Peace at the Commonwealth Secretariat, the intergovernmental agency that provides policy guidance, technical assistance and advisory services to the 52 member countries of the Commonwealth. He leads the Secretariat's work supporting Commonwealth countries in strengthening policy and strategy aimed at promoting and protecting the contribution of sport to sustainable development. Over the years, he has worked with multiple UN and intergovernmental agencies, national governments, NGOs and sporting organisations on Sport for Development and Peace policy design, strategy and partnership projects.

Adam Fraser: Adam Fraser is the Global Development Director at the Laureus Sport for Good Foundation. Laureus Sport for Good's mission is: 'Using the power of sport to overcome violence, discrimination and disadvantage. Proving that sport can change the world.' Adam has worked for Laureus since 2014, leading the organisation's fundraising and development, and has been involved in the sport industry since beginning his career as a journalist in 2005.
This is Part 2 of a two-part series. A recording of Part 1 presented on September 27th can be viewed here: