Description
25th ANNUAL CHINESE NEW YEAR MEETING (2018)
Strategic Plans for the Society of Actuaries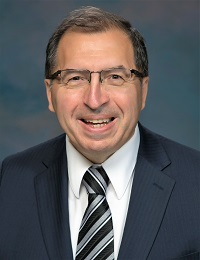 The Pacific Rim Actuaries Club of Toronto will be holding the 25th annual Chinese New Year meeting on Thursday, March 8th, 2018, at Crown Princess Fine Dining in Toronto.
Mr. Mike Lombardi, President, SOA, will be presenting on the strategic plans for the SOA.
Mike will share his perspectives on the actuarial profession and his current role as SOA President including:
• the SOA's mission and current activities,
• the expanding international role of the SOA,
• the SOA's 2nd Annual China Symposium (Shanghai, 2017)
• the 30th anniversary celebration of Nankai University's actuarial program (Tianjin, 2017)

Early Bird Deadline: 4pm on Friday, March 2nd, 2018
Dress Code: Business attire is suggested
Location: Crown Princess Fine Dining, 1033 Bay St. (north of Wellesley near St. Joseph)
Parking: Parking is available at 44 St. Joseph (East of Bay St.) for $5 after 6 pm plus $3.50 per half-hour prior to 6 pm.
Time:
5:30 pm – Cash Bar & Reception
6:15 pm – Opening Remarks
6:30 pm – Speakers
7:30 pm – Dinner Banquet & Door Prizes
9:00 pm – Club Business & Early Bird Grand Prize (Apple iPad)