Description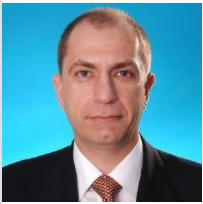 Riding the Tiger of Rapid Change
The Pacific Rim Actuaries Club of Toronto will be holding the fall dinner meeting on Thursday, November 17th, 2016, at Crown Princess Fine Dining in Toronto. Mr. Jonathan Bradbury, Senior Vice President and Project Leader of Valuation Systems Transformation at Manulife Financial, will be the guest speaker of this event. The topic will be "Riding the Tiger of Rapid Change", in which he will talk about his experiences of advancing technology solutions and bringing changes to insurance companies in Asia.
Early Bird Deadline: 12 noon on Monday, November 14th
Dress Code: Business
Location: Crown Princess Fine Dining, 1033 Bay St. (north of Wellesley near St. Joseph)
Parking: Parking is available at 44 St. Joseph (East of Bay St.) for $5 after 6 pm plus $3.50 per half-hour prior to 6 pm.
Member pricing: All 2016 members get discounted admission by entering a promotional code. This code was emailed in advance to all eligible members. Please contact events@pacificrimactuaries.ca for this code if you are a current member and did not receive this code.