Description
DISRUPTIVE STARTUPS HIJACK UK NEWS AGENDA!
Are you an entrepreneur looking for ways to generate more awareness of your brand and don't know where to start? Do you wish you had a PR agency but the time isn't right to commit to retainers? You're not alone! As a leading equity crowdfunding platform, Seedrs understands startups better than most. We know that to grow and scale your operation you cannot always commit to external suppliers, but you still need a media presence to help your brand become famous.
The purpose of this event is to empower you to build relationships with journalists who can help bring your brand to the attention of investors and customers with a few tips of the trade. We will cover the basics of PR including how to pitch yourself and your brand to the UK media, how to define interesting news-hooks that will pique the interest of the press, tips on drafting an engaging press release and most importantly how to make contact with the right journalists.
What we do know is that the UK press are looking for interesting, engaging narrative and are eager to hear stories from startups and growth focused businesses. They just don't always know how to reach you!
Guest Slot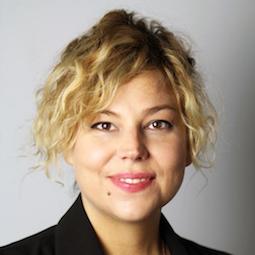 Special guest slot: Rebecca Burn-Callander, leading national enterprise journalist. Rebecca's previous roles include Enterprise Editor at The Telegraph & The Sunday Telegraph.
The Running Order
5.30 – Registration and arrival drinks

6.00 – How to PR your startup by Seedrs

6.30 – How startups can engage with the press by Rebecca Burn-Callander and Q & A session

7.00 – Interactive elevator pitches from founders – what are the news hooks?

7.30 – Networking

8.00 – Event closes
Drinks and Nibbles

Drinks and nibbles will be provided; we are on Silicon Roundabout after all!

If you are a Food & Drink entrepreneur and you would like to bring your products down for everyone to sample - You will have a receptive audience

Dress code is comfortable casual, so there is no need to dress up.
Meet the team!
In addition to meeting the Seedrs PR team, if you are thinking about equity crowdfunding as a source of future capital, you will have an opportunity to chat with our Campaigns Development Team and ask them questions. Their role is to help you understand if equity crowdfunding is the right funding choice for your business.