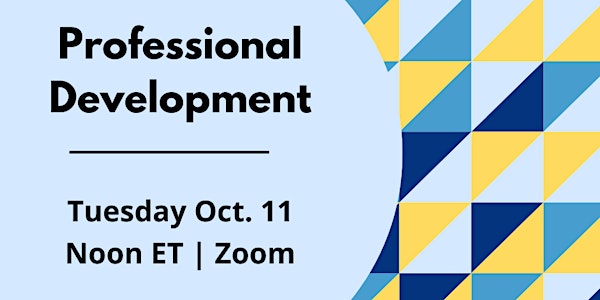 PR Summit: Professional Development
Learn about options in public relations for professional development
About this event
What tools and resources are out there to help you increase your skill set and set you up for success in your career journey? Is it an advanced degree? A certification? How about a skills-based course? Learn about your options from experts who've been there or are there currently. You'll leave this virtual session with some ideas on how to build out your career roadmap with specific goals for growth.
Speakers:
Michele Papakie, associate professor of strategic communication and media, Slippery Rock University
Robin Rectenwald, M.S., account director, BCW and adjunct professor, Duquesne University
Jenna M. Lo Castro, Ph.D., assistant professor and director, School of Communication's graduate programs at Point Park University
Thanks to our sponsors: Duquesne Light, Necromancer Brewery, Duolingo, West Virginia University and Duquesne University.