Description
Join us as Dr. Susan MacManus, distinguished professor at the University of South Florida, demonstrates how research and public relations are influencing the 2016 presidential campaign cycle. Research methods, polls and political messaging are shifting the tide in this political climate. Campaign operatives are glued to data, traditional media and social media. You cannot log onto social media without Americans sharing attitudes and opinions on the presidential race.
Dr. MacManus has appeared on every major broadcast and cable television and radio network and has been interviewed by major newspapers in Florida, throughout the United States and abroad. She is Florida's most-quoted political scientist. Take a few tips from Dr. MacManus on how research and data can enhance your communication methods. No need to guess your next PR strategy, develop strategies based on existing data and research.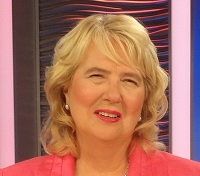 ---
We have invited members of the Democrat, Green, Libertarian and Republican parties to answer questions about effective communication. Who will be our next president, and how will Florida decide?
Note: We are taking a straw poll during this event. Breakfast is included in the ticket price, so come hungry for knowledge and tasty treats!
Journos: Take advantage of a discount under the non-member registration.
#MyFPRA #election2016