Description
¿Sabías que tan solo 3 de cada 10 profesionales saben vender su trabajo? En un mundo tan competitivo y dominado por la hiperconectividad digital, se hace necesario manejar nuestra Marca Personal de forma estratégica, y esto pasa por encontrar nuestra pasión y valor diferenciador. El Personal Branding nos permite abrirnos a un mundo de posibilidades tanto en el plano on line como en el offline. Establece las acciones necesarias para gestionar tu reputación y lograr estar en el "top of mind". Conoce las ventajas del PR & Personal Branding para atraer y conectar efectivamente con aliados, proveedores y clientes.
Saldras de este evento con un conocimento en lo siguiente:
Marca Personal y Personal Branding
3 pasos para comenzar mi Marca Personal
Social Media ¿Estar en una o en todas las redes?
PR: importancia de la relación con periodistas, influenciadores y Mass media.
Inbound PR creando contenido de atracción


Acerca de nuestra presentadora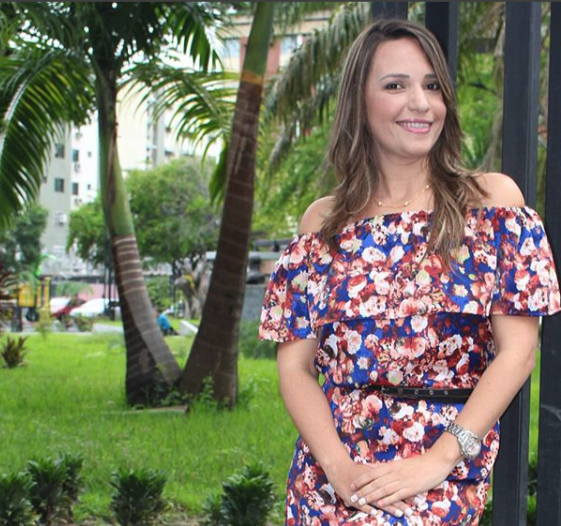 María Elena Monroy es CEO de MM Comunicaciones (@mm_comunica). Ella se enfoca en conectar a las personas con oportunidades de éxito. Es una especialista en PR y certificada en Inboud marketing. Venezolana y emprendedora. Comunicadora Social. Asesora a emprendedores de pequeñas y medianas empresas. Ella ha sido convocada a nivel nacional por canales de television por su conocimiento del tema y este dia se dedicara a asegurarse que tu tiempo con nosotros sea de mucho provecho en esta area.


AGENDA DEL EVENTO
6:30 - 6:55 Networking
7:00 - 7:50 Presentacion
7:50 - 8:10 "Q&A"
8:10 - 8:45 Clausura & Networking
INSTRUCCIONES Y OPCIONES DE ESTACIONAMIENTO
Estacionamiento al lado de Starthub (entrada cuesta solamente $3 cash de 5pm - 7pm, para toda la noche, o $8 en una tarjeta):
60 W. Flagler Street Miami, FL 33130
Estacionamiendo de City of Miami Lot 43:
56 SW 1st Street Miami, FL 33130
-OR-
Usa Metrorail parada de Government Center / Metromover parada de Miami Ave. o Government Center
Las dos quedan a un bloque de nustro edificio.
Tienes mas preguntas sobre el evento? Contacta a Hector por email a hector@starthubmiami.com.
Conectate con nosotros Facebook & Twitter!

Calidos saludos de todo nuestro equipo aqui en StartHub!
Organizer of PR & Personal Branding para Emprendedores
Starthub drives new energy into each space, invigorating members by connecting them to the greater entrepreneurial community. We welcome people from all over the world for lectures, meetups, workshops, corporate meetings, and more. CLICK HERE to see a full list of events happening at Starthub.