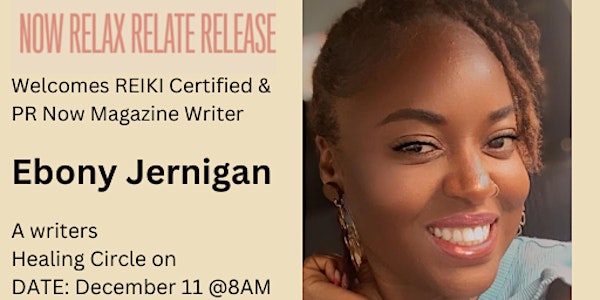 PR Now Magazine Writers Healing Circle
REIKI CERTIFIED AND PR NOW WRITER EBONY JERNIGAN
About this event
REIKI CERTIFIED AND PR NOW WRITER EBONY JERNIGAN
Will be hosting an exclusive SOUND HEALING and relaxation zoom Healing Session
Are you ready to experience positive transformation in your life? Find healing and guidance for your new beginning.
Reiki is a natural and safe treatment to heal and clear negative energies and their causes at the root and fill that space with whatever positive energies we are ready to receive for our greatest good.
It is a way to clear the channels in our body and our life to receive greater alignment, abundance, and peace.
We clear blocks in the Chakras, release negative energies and channel positive energies to restore balance and support for yourself and what you would like to manifest in your life.