Description
Interested in gaining brand exposure? Join us for our May 8th webinar 'Public Relations 101: The Art of Self-Promotion' and learn how to leverage PR for personal and corporate growth.
Get educated on what a successful PR program entails, and how to overcome impostor syndrome & authentically represent your brand across multiple channels. We'll discuss best practices to land relevant editorial, speaking and awards opportunities, plus tips to shift your mindset from "the bragging type" to credible industry thought leader.

We're SO EXCITED to introduce you to your facilitators for this event, Nina Pfister & Lauren Gill, Co-Founders, MAG PR Mooring Advisory Group, Public Relations Firm.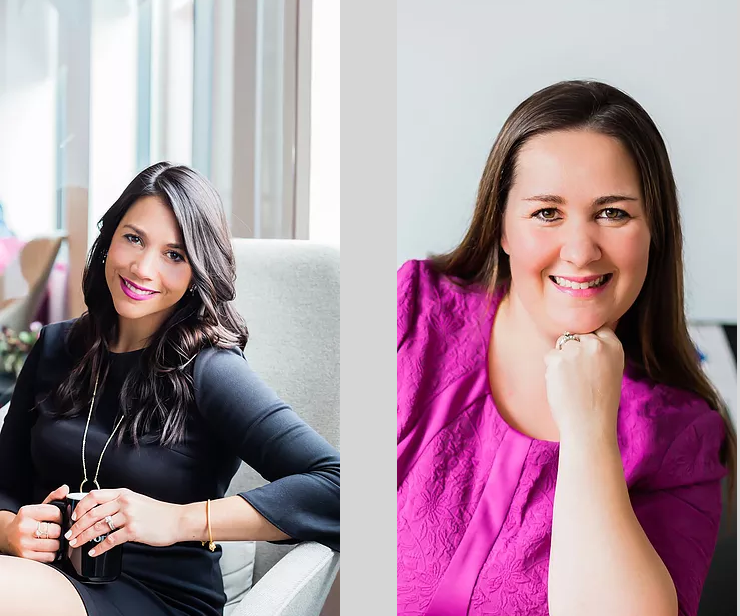 NINA PFISTER




As Co-Founder of MAG PR, Nina is dedicated to helping emerging brands + influencers define their authentic value, gain exposure, build community, and achieve growth via innovative Public Relations programs.
Prior to launching her venture, Nina spent several years grinding it out in the corporate realm—from building an executive speakers bureau at the #1 global tech media company, to traditional PR agency work, and leading sales for an emerging startup—where she acquired the hands-on, professional prerequisites needed to push boundaries and dive head first into entrepreneurship.
Nina's top priority is relationship building—her cornerstone of successful execution in serving her clients, press, and distinguished ecosystem of industry partners.
Nina has been featured in tier 1 pages and on relevant stages as an industry leader who inspires leaders to take risks and step into the spotlight they deserve. Outside of the office, Nina enjoys spending time with her family and friends, at the beach and on the golf course.
LAUREN GILL




As Co-Founder of MAG PR, Lauren wakes up every morning with one goal in mind: PR driven by passion and purpose.
Whether it's helping executives gain more visibility and evolve as thought leaders, or strategizing with emerging brands to leverage exposure for growth, Lauren's primary deliverable is to ensure that her clients feel supported and on track to become household names.
Prior to MAG PR, Lauren supported the #1 tech media company in the world, and gained corporate experience in PR, event planning and business development. Her professional background, paired with her enthusiasm for increasing client brand awareness and revenue, make her a publicist powerhouse.
Lauren has been working hand-in-hand with Fortune 500 executives for much her of career, and has landed coverage for clients in renowned publications such as Forbes, WSJ, CNBC, Huffington Post, Moneyish, Fitness Magazine, CIO.com, Informationweek, and more.
Outside of the office, she's hanging with family, or attending a fun, local fitness class!
BBW Members FREE!
Not a member, but would like to be?
Check out our member perks on our website and invest in your self today!