About this Event
Since the initial stages of the covid-19 pandemic, local communities have mobilized and improvised to make masks and hand sanitizer—while also setting up hand washing stations in crucial locations. Despite these homegrown efforts, they desperately need support before the pandemic overwhelms an already fragile healthcare system and economy. Recognizing that the covid-19 pandemic has the potential to overwhelm the healthcare system in Malawi, the Malawi Diaspora Network is working with Malawians living in the United States to support Malawi's response to fighting this deadly disease.
About: This initiative is coordinated by the Malawi Diaspora Network (MDN). MDN is a coalition of US-based Malawian diaspora organizations collaborating to address issues of concern to Malawians at home and throughout the world.
Malawi Washington Foundation (501c3), Malawi Association in Washington (501c3), Malawi Seattle Association (501c3), Malawians in Texas Organization (501c3), New England Malawi Association (501c3), Malawi Community in the USA and Embassy of The Republic of Malawi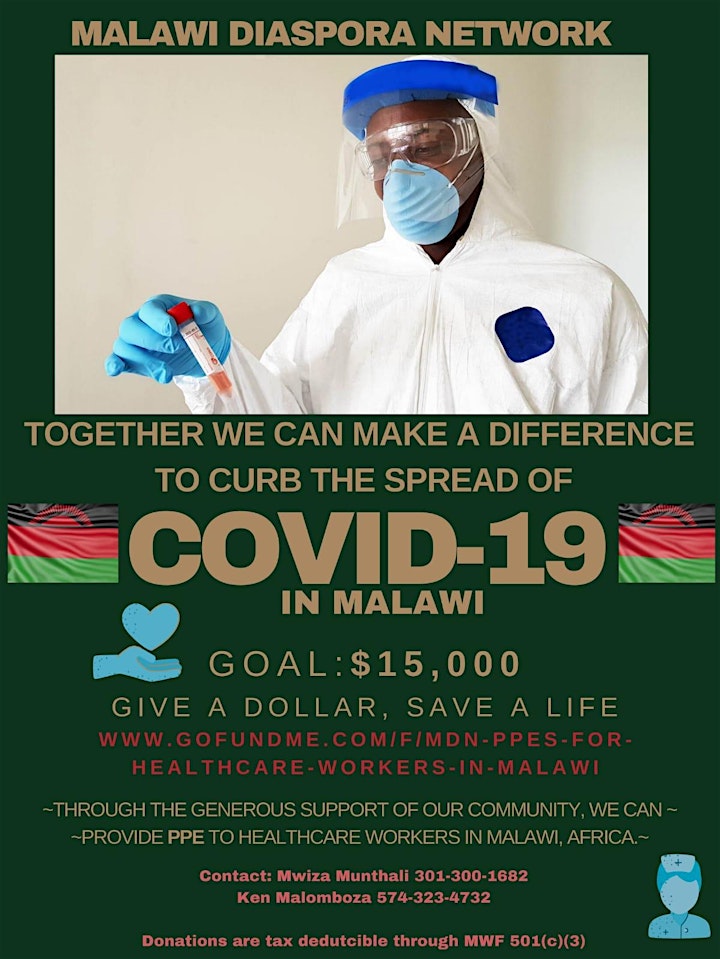 It is free to register and watch. Once you register, you will receive an email with a link to the page where you can watch the concert via eventbrite. The event is also being streamed on Facebook and You Tube.