Actions and Detail Panel
PPC Chat Live
Thu, January 26, 2017, 6:30 PM – 8:30 PM GMT
Description
PPC Chat Live brings together the brightest and the best in Paid Media to discuss the latest industry updates and insights. Each event covers a different topic within digital advertising, with an expert talk from fellow professionals, followed by an open discussion, pizza and drinks. Past speakers have covered a range of different topics including Ad Tech and Start Ups, Testing, and The Humanisation of Search. Join us from 6:30 for drinks and conversation.
This is an incredibly oversubscribed event so please RSVP now to reserve your space.
Email shirley@brainlabsdigital.com if you have any further questions or if you would be interested in speaking in the future.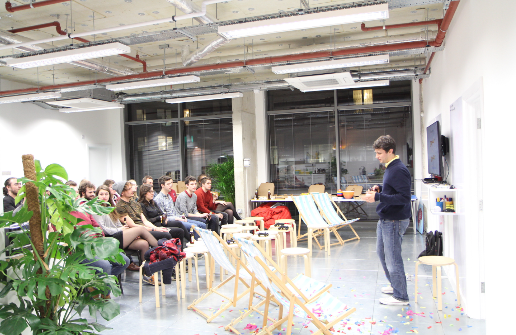 Past Speakers:
March - Daniel Gilbert, Founder at Brainlabs
April - Russel McAthy, CEO at CUBED Attribution
May - Richard Fergie, Consultant at E-Analytica
June - Jamie Shuker, Growth Hacker, Founder of Alpharooms and facetheory
August - Javed Laher, Search Account Director at Microsoft AND Hannah Thorpe, Head of SEO at White.net
October - Jono Alderson, Global Head of Digital at Linkdex, Mags Chilaev, CEO of Unlease.io, and Tom Quick, CEO of Afternoonify.
Background:
Founded in April, 2011 by Matthew Umbro, PPC Chat is a weekly Twitter chat that brings together PPC specialists and online marketers across the world. We've worked to make this an offline event where like-minded professionals can share tips and experiences with others in the industry.