PPC Adwords, Social Media Ads & Video Ads: 4DigitalMarketing&SocialMedia&Mobile - LIVE121TRAINING

Daily Event: 2:30 PM to 3:30 PM (BST)
Event Details

OTHER EVENTS IN THIS SERIES:  http://www.eventbrite.com/org/511802715?s=13502707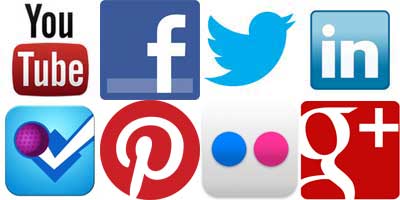 NB THIS IS A LIVE 121 EVENT IE ONE COMPANY ALLOWED PER SESSION SO FOCUS, CASE STUDIES & ATTENTION CAN BE TAILORED EXACTLY TO YOUR NEEDS & ISSUES.
GRAB THIS PROMO PRICE FOR THESE DATES!
121Training- DigitalMarketing, SocialMedia&Mobile-PPC Adwords & Social Ads
GOOGLE IS STILL KING? Those weird-looking little Google ads – hard to believe they deliver billions a year in sales! Yet the model is so successful it's changing the world of advertising. In the future, most advertising will work in a similar way – real time auctions where the ad that appears depends on the highest bid at that moment as well as what the viewer is interested in. How will this 'Big Brother' model come about? Well, it's already here, as software tracks our interests on the web and sends us the ads most relevant. It's still a bit clunky (been followed by an ad recently?) and up against our worries about privacy. However, it's getting better all the time and is the only viable solution long term.
 Get ready for the changes now – be aware of what is possible now and in the future!
Objectives: 
Train attendees in all relevant aspects of Digital Marketing, Social Media & Mobile Training - PPC Adwords & Social Ads - for immediate use in your daily business, as well as help develop action plans for next steps.
Who Attends?: 
Relevant for all marketing, comms, research, HR and commercial execs who have  involvement in these areas – whether in depth delivery or strategic overview. The sessions cover the essentials up to the latest must know developments but in a language that everyone can understand and find useful – whether beginner or expert. We usually have groups with a variety of experience levels which works well as it reflects the real working world.  

OTHER EVENTS IN THIS SERIES:  http://www.eventbrite.com/org/511802715?s=13502707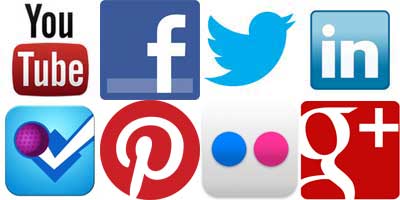 All Sections Include …  Latest Research - New Opportunities - Case Study Examples - Strategy & Measurement - Top Tools - Content Management - Community Building - Influencer Outreach - Data & CRM - ROI & Project Plans - Q&A
Session: How To Plan Digital Marketing, Social Media & Mobile Training - PPC Adwords & Social Ads
Low Cost Ads?: Who should consider and how to get best results from Google Ad and other PPC self-service advertising tools including bidding strategies, writing successful ads, multi ad testing, click vs impressions, using the ad data tool and ad result reporting options. Automating bidding strategies for best results.
Pay Per Click Ads: Yes They Do Work On Social If Integrated & Scalable – We Look At How? Ads in Communities Need to Join the Conversation in a Relevant Way to Avoid being Ignored. We have to Incentivise the Community to bring Ads into the Discussions but how? We'll tell you! 
What Is Facebook PPC Best For? A Hard Look At What's Really Working For Businesses There? 
Expanding The Power Of PPC on LinkedIn
Video Ads & Video Annotation – Who should Use & Best Practice.
 PPC on Twitter – Is It Working?
Adapting For Smartphones, Tablets & Apps 

OTHER EVENTS IN THIS SERIES:  http://www.eventbrite.com/org/511802715?s=13502707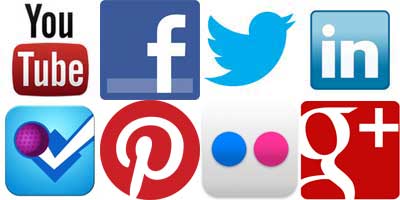 Bonus Materials: All Attendees Receive …
Set Up On Recommended Platforms & Tools 
Answers To Your Specific Problems 
Short & Long Term Plan Built Through Sessions 
Best Free Social Media Software Saves £000s Est.
Personalised E Book "How To Develop An Integrated Social Media & Mobile Marketing Strategy!"
CPD Certificate Of Attendance & LinkedIn Reference  
Lifetime Access To Our Materials & Membership Of Our Learning Communities 
Ask Any Question? Lifetime Access To Our Trainers
No Other Training Event Comes Close!
Testimonials: 
"Incredibly informative! Best learning and yet fun event ever!" 
"Cut through the jargon and BS – taught me what I needed to know!"
"Immediately practical – saved me from wasting a five figure sum!"
 More here ...
http://www.youtube.com/watch?v=mdWKzk7Z538

OTHER EVENTS IN THIS SERIES:  http://www.eventbrite.com/org/511802715?s=13502707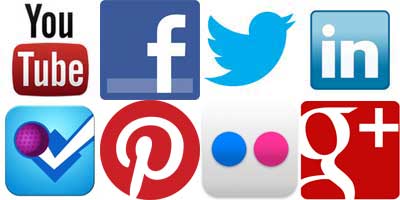 LIMITED PLACES – REGISTER TODAY!  - 100% Refund If Not 100% Satisfied! 
GROUP ORGANISERS GO FREE - CONTACT US FOR INFORMATION - CONDITIONS APPLY.
* WHEN FEASIBLE FOR US WE WILL ARRANGE SPECIAL SESSIONS FOR CHARITIES, STUDENTS, EDUCATIONAL INSTITUTIONS, UNEMPLOYED, DISABLED - CONDITIONS APPLY - CONTACT US FOR INFORMATION.
We Are Open Doors Ltd.
Registered Address: Wetherell Road, London E9 7DB.
Company No. 04626072.
Call +44 1223 968459
http://welovetrainingcourses.co.uk
Organizer
We organise regular training sessions here - feel free to join us.