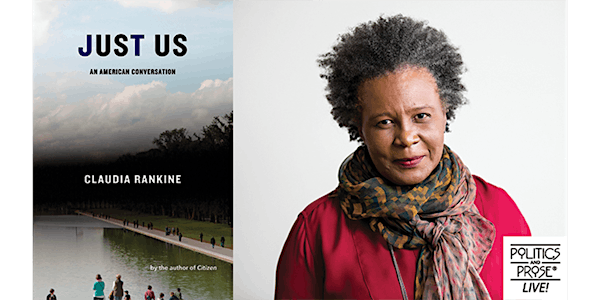 P&P Live! Claudia Rankine | JUST US with Sarah Blake
Author and poet Claudia Rankine presents her book, JUST US, tackling the difficult conversations we must have with each other and ourselves.
Refund Policy
Contact the organizer to request a refund.
About this event
*Customers who purchase a book will get a special bookplate signed by Rankine herself (while supplies last)*
As everyday white supremacy becomes increasingly vocalized with no clear answers at hand, how best might we approach one another? Claudia Rankine, without telling us what to do, urges us to begin the discussions that might open pathways through this divisive and stuck moment in American history.
Just Us: An American Conversation is a brilliant arrangement of essays, poems, and images includes the voices and rebuttals of others: white men in first class responding to, and with, their white male privilege; a friend's explanation of her infuriating behavior at a play; and women confronting the political currency of dying their hair blond, all running alongside fact-checked notes and commentary that complements Rankine's own text, complicating notions of authority and who gets the last word.
Rankine will be in conversation with Sarah Blake, author of Full Turn, a chapbook of poems, Runaway Girls, Robin Kahn, and three novels, including the New York Times bestsellers The Postmistress and The Guest Book.