Poznań Startup Safary Tour

Friday, May 24, 2013 from 9:15 AM to 5:15 PM (PDT)
Event Details
Startup Safary
is gearing up on the 
24th of May

 t
o organize the next event! This time in
Poznań, Poland. 
We will start by visiting the spectacular headquarters of Allegro Group and meet the team of Wykop.pl that was recently acquired by Allegro Group - the e-commerce leader in Central and Eastern Europe, a group of companies managing 75 sites in over 20 countries.
At lunchtime, we will meet the mentors and startups of Business Link Poznan - a business development accelerator and coworking space supporting the most innovative startup companies. Vibrant place and nest of many startups.
After lunch, we will discover the world of 3d printing and talk to the founders of Omni3D - the leading manufacturer of 3d printers in Poland. At the beginning of May, the team announced to have successfully finished their first stage of financing from Polish VC.
To finish the afternoon, we will visit the new headquarters of Netguru - One of the most successful web development shops in Poland.
Startup Safary will take you in a shuttle bus from location to location, so all you have to do is sit back, relax and spend the day visiting four successful companies in Poznan.
Startup Safary Poznan is a non-profit event. Prices of tickets reflect costs of running the tour.
Event schedule:
9.15 - Meeting at the entrance of "Old ZOO" (Stare Zoo - Zwierzyniecka, 19)  
9.30 - We get on shuttle bus and leave for Wykop.pl (this is sharp!)
10.00 - 11.15 - Wykop.pl (Allegro Group)
11.45 - 13.45 - Business Link Poznan (lunch time)
14.15 - 15.30 - Omni3D
16.00 - 17.15 - Netguru 
More about participating companies:
Wykop.pl is a Polish social networking internet service, originally founded in 2005. It is modeled after the American website Digg.com. But on contrary to Digg, Wykop is doing very well. It has been claimed to be probably the most popular Poland's Web 2.0 website. Today it has around 6 milion monthly active users and is unquestionably one of the biggest and most influencial media services in Poland. Wykop has been taken over by Allegro – Polish online auction giant, and is nowadays located in its modern office building.
Netguru is one of the most successful and most busy web development consultancies in Poland. Its team is designing, implementing and maintaining systems and web applications using Ruby on Rails technology. Their work is based on proven methodology of Lean Startup and they love to work the Agile Way. This makes the company also a great partner for many startups. Netguru's team is also very active on Poznań startup scene. 
Business Link Poznan is an innovative accelerator of business development and a modern working space for startups from the region. Business Links are located in premium locations in five largest cities in Poland. Each is a hive for local startups, aiming at helping them to grow and expand on the global market. At Business Link Poznan you will be able talk with at least a few of them, including: 
MoodUp Dental
, 
Jourmie
,
Qpony.pl
, or 
EduKoala
. 
Omni3D is a company that manufactures 3D printers - The hottest technological gadget of the year, as mentioned by President Barack Obama during his second term inaugural speech. 3D printers can create almost anything, from simple objects to complex devices and even human bodies and spacecraft. The use is limited only to your imagination, and Omni3D is the leading manufacturer in Poland.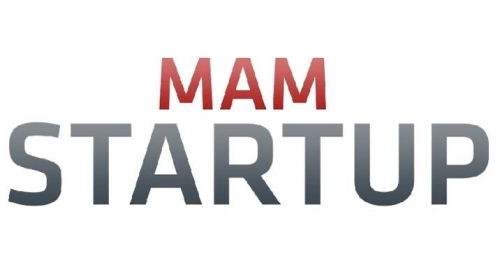 When & Where
19 Zwierzyniecka
60-814 Poznan
Poland


Friday, May 24, 2013 from 9:15 AM to 5:15 PM (PDT)
Add to my calendar
Organizer
Knowmads is a 1-year program focused on (social) entrepreneurship and individual development. The Knowmads Business School was founded 5 years ago in Amsterdam and is now coming to Berlin.