Poydras Corridor Sculpture Exhibition Artist Talk and Reception presented b...
Description
This month, five new sculptures will be added to the Poydras Corridor Sculpture Exhibition presented by The Helis Foundation. Artwork from sculptors hailing from throughout the South and the United States including Dean Ruck (Houston), Greer Farris (Arkansas), Boaz Vaadia (New York) and Carole Feuerman (New York) are making their way to The Crescent City.
To celebrate the installation, Sculpture for New Orleans and The Helis Foundation will host a free, public program, "Poydras Corridor Artist Talk" on Saturday, April 18th at 10:00 am at The Ogden Museum of Southern Art (925 Camp Street).
Breakfast pastries and coffee will be served.
This program is free of charge and open to the public.
The talk will feature an introduction by Sculpture for New Orleans Director and Curator Michael Manajarris and will be moderated by Ogden Museum Chief Curator Bradley Sumrall. Participating artists include:
Carole Feuerman (New York)- Feuerman is a world acclaimed, hyper-realist artist hailing from New York City. Feuerman's sculptures have been featured in the Smithsonian Institute's National Portrait Gallery, the State Hermitage Museum in St. Petersburg, Russia, and the Venice Biennale, amongst other venues.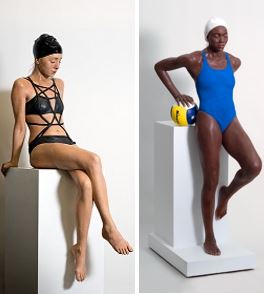 Dean Ruck (Houston)- Ruck has worked and lived in Houston since 1987, originally hailing from Hamden, Connecticut. He's known to work in multiple mediums, resulting in large and small scale sculptures, ambitious installations and two-dimensional "drawings" that he's well known for. His work can be seen in venues such as the Hiram Butler Gallery, the Museum of Fine Arts Houston and the Cranbrook Art Museum, in addition to numerous private collections.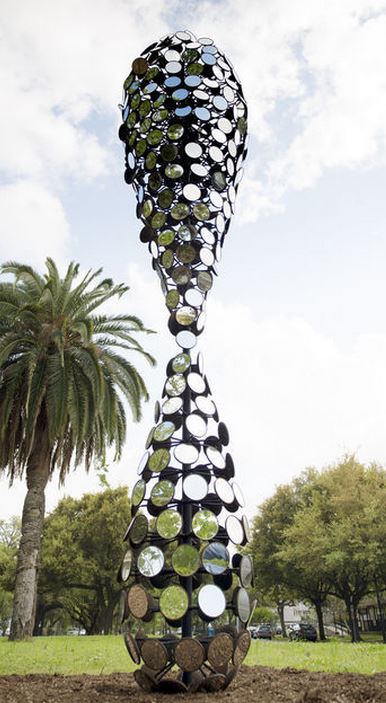 Martin Payton (Baton Rouge)- Martin Payton began his arts career as a painter, but has since produced and exhibited welded steel sculpture for thirty-five years. He holds degrees from Xavier University in New Orleans and the Otis Art Institute in Los Angeles. He has taught at Xavier University, Florida A&M University, and at Southern University in Baton Rouge. His sculpture is part of the permanent collections of the New Orleans Museum of Art, the Ogden Museum of Southern Art, the Ashé Cultural Arts Center, and the Contemporary Arts Center.
Mia Kaplan (New Orleans)- Mia Kaplan's work is driven by her love for art as a visual journal. Her work explores different avenues including plein-air painting, abstraction, assemblage, and sculpture. She holds a degree in Drawing and Printmaking from the Memphis College of Art, and has held residencies at Big Cat Press in Chicago, Louisiana Artworks in New Orleans, and the New Orleans Botanical Gardens.