Description

LinkedIn has millions of members in more than 200 countries, including executives from all of the Fortune 500 companies.
You should be there, too!
In this 3-hour work session, you will:
- Create a compelling LinkedIn profile
- Set up a Company Page (or Enhance your current Page)
- Learn how to build relationships on this platform
- Get tips to increase your customer base
- Discover the power of writing original articles
*** Hands-On Workshop - - Bring your Laptop/Tablet ***
Special Pricing for POWHer Members & Friends of POWHer (Regularly $450)
ONLY $229
Date: Thurs., Aug. 23, 2018
Time: 4:00 - 7:00 PM
Sponsor: WestPac Wealth Partners


ABOUT THE PRESENTER - LinkedIn Expert Debbie Harris, MA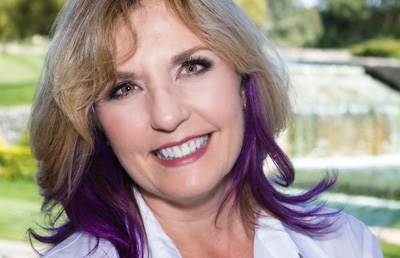 Debbie Harris, Founder and CEO of Performance Intermedia, LLC brings over 30 yers of marketing and business experience to her consulting clients. She focuses on effective and efficient use of social media while incorporating training for reputation management and best practices. Debbie has written an e-book entitled, "7 Strategic Techniques to Gain Clients from LinkedIn" and is currently working on a book on social media for busy, on a budget business owners. Also an accomplished speaker and certified Solution Provider for Constant Contact, Debbie was voted one of Las vegas Magazine's Top 100 Women of Influence for 2016.
ABOUT OUR SPONSOR

WestPac Wealth & Wealth Strategy Partners assists clients in every aspect of their financial lives, focusing on their clients' vision for their future to create a lasting impact on their wealth potential. WestPac Wealth Partners designs customized strategies and creates a life map to help clients achieve and protect their wealth. For more information, contact Jennie Kim, Managing Director, 702.978.6910.

Connect, Collaborate and Network with POWHer of WE:
Power of Women Entrepreneurs is a Las Vegas based membership organization providing relevant business-building programs and opportunities for meaningful connections for women business owners. For more information about joining POWHer, contact:
Lanetta Lillis, Lanetta@PartnerWithIPI.com, 702-328-5028
Jana Forsythe, Jana@FEIConstruction.com, 702-485-5983
"Behind every successful woman is a tribe of other successful women who have her back." - Author Unknown (and Very Wise)
NOTICE: PHOTOGRAPHY AND/OR VIDEO MAY BE TAKEN AT THIS EVENT