Powerteam Entrepreneur Workshop - LONDON

Monday, July 6, 2015 from 1:00 PM to 9:00 PM (BST)
Event Details
Come and meet some amazing speakers and trainers. These specialists have been selected for our Quarterly Powerteam Entrepreneur Workshop. Wehn you attend this event you will learn about what it takes to become a powerful leader, How to sell on eBay and how to generate leads everyday for your business. Plus as a Bonus session America's Small Business Expert will share do a question & answer session on Business Growth & Public Speaking! Plus, as an extra bonus, you will have the opportunity to network with local entrepreneurs and create your own success plan!  
1:00PM WELCOME - BILL WALSH
1:15PM ALAN KLEYNHANS - LEADERSHIP & BREAKTHROUGH TRAINING
2:30PM  BART BAGGETT - LEAD GENERATION TRAINING
3:45PM George Wallace - How to sell on eBay
5:00PM VIP DINNER WITH BILL WALSH (VIP TICKETS ONLY)
6:30PM Networking Reception
7:00PM Million Dollar Success Panel 
7:30PM Success by Design Keynote with Bill Walsh
9:00PM BONUS SESSION ON PUBLIC SPEAKING
SEE YOU AT THE EVENT!  
VIP GUEST SPEAKERS INCLUDE:
GEORGE WALLACE - EBAY EXPERT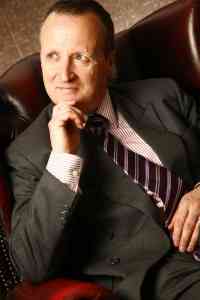 His day job is engineer that works on complex projects but his passion is how to sell on eBay. He currently is one of top 5 Sellers of products on Ebay in the United Kingdom. Fro the first time George is now launching training programs and courses designed to help anyone learn how to start making money by selling on eBay. His session will be priceless if you have clutter you wish to sell or are serious about making money on line!
He is a Best selling author of three books about selling on eBay. He is the known as the Ebay guy! You will love his energy and his priceless content! 

BART BAGGETT - LEAD GENERATION EXPERT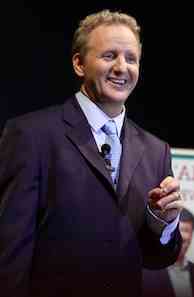 For the past 20 years, Bart Baggett has been traveling the world speaking to audiences and appearing on TV and radio shows. He is a best selling author, entrepreneur, professional speaker, trainer, consultant, and has even has appeared in feature films (just because it was on his bucket list!). He has consulted with business owners and publishers worldwide on creating a flood of highly qualified leads and paying customers through his online strategy called the Perpetual Lead Machine.  In London, Mr. Baggett will reveal this online lead generation blueprint which works like magic for both online and brick and mortar businesses.  

In addition to his success as an author and marketing expert, you might recognize Bart Baggett from his many appearances on TV commercials, feature films, or as a guest on any of the 1500 radio and TV shows over the past 2 decades (including CNN's Larry King Live [shown in the image], Paula Zhan, Howad Stern, and the Today Show. As the founder of one of the word's most successful schools teaching forensic handwriting analysis & personal transformation, Mr. Baggett has students worldwide and authorized trainers teaching from his books in Taiwan, India, Singapore, and the USA
 If you have product or service that could benefit from having 100 qualified leads a day poor into your email box, then you need to be at Bart Baggett's guest lecture in London. You will leave understanding how to build your own Perpetual Lead Machine.  
ALAN KLEYNHANS - LEADERSHIP & BREAKTHROUGH EXPERT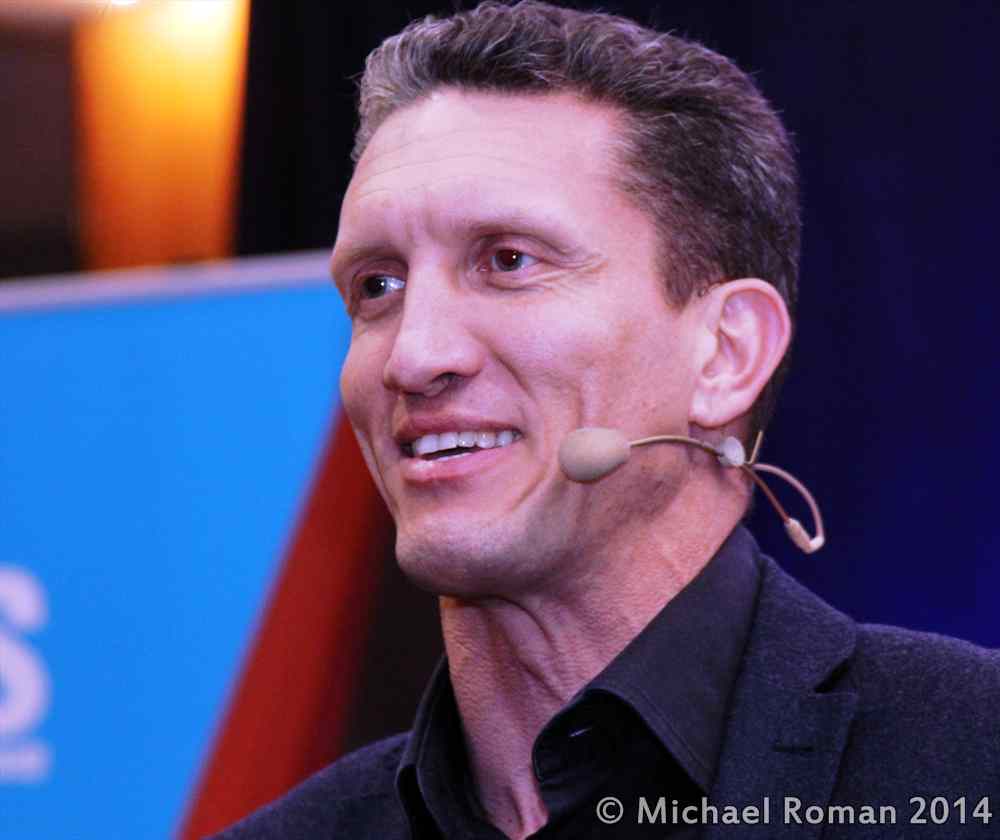 A skilful coach, facilitator and trainer, Allan is passionate about sharing his knowledge of behaviour and psychology. He has worked with many of the biggest brands worldwide helping clients create extraordinary results both personally and professionally since he launched himself as a performance coach in 2001. He has coached and worked with high performing business owners, financial traders and professional sports personalities, including members of the Natal Sharks rugby team and the South African Springboks.
Allan is highly sought-after as a speaker with a dynamic and engaging style. He is a founding member of the Professional Speaking Association of Southern Africa, which is a professionally recognized member of the Global Speakers Federation although he is currently based in the United Kingdom.  
PLUS VIP KEYNOTE & HOST FOR THE DAY
Bill Walsh
Powerteam Interntaional
Chief Executive Officer
Bill Walsh® is the CEO/Founder of Business Coaching/Venture Capital firm Powerteam International. Bill hosts and speaks at events all over the world! His passion is to empower entrepreneurs and business owners to create massive success. He loves to help people to understand specifically what it takes to build successful companies. He is an accomplished author, speaker, radio personality and movie celebrity, He has a very successful background in finance and marketing. He has spent two decades working with start-ups to major global brands increasing sales, productivity and overall success. He is an innovator with a remarkable ability to determine and dictate success strategy to seize global market opportunities.
When & Where

Millennium Hotel Gloucester
4-18 Harrington Gardens
SW7 4LH London
United Kingdom


Monday, July 6, 2015 from 1:00 PM to 9:00 PM (BST)
Add to my calendar
Organizer
Powerteam International is one of the leading Success Education Companies in the world! Powerteam provides Corporate & Entrepreneurial training programs, Venture Funding and Business Coaching in cities around the world. Powerteam International has the resources necessary to help your company become even more successful! For all major industries, from start-up companies to billion-dollar firms, the professionals at PTI have insight and solutions to create new market opportunities and increased optimization! This includes having a personal success coach or professional coaching team that will offer priceless insight and advice.
Topics include: Advertising, Leadership Training, Website Development, Website Traffic Generation, Business Financing, International Expansion, and Personal Development. We offer some of the best high-level consulting and training for business leaders and their organizations. Our clients range from start-ups to mega-successful corporations.