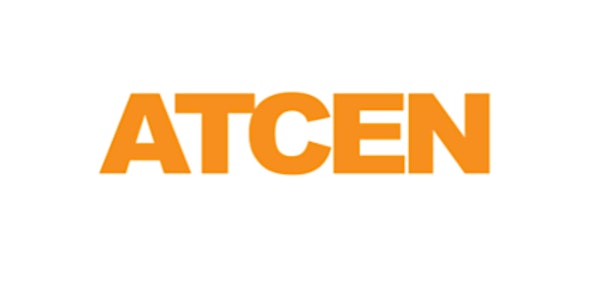 PowerPoint Slide Design for Impactful Presentation
HRD Corp SBL-Khas Claimable Workshop : PowerPoint Slide Design for Impactful Presentation
About this event
Contact us at info@atcen.com or WhatsApp us at https://wa.me/60182330760 for brochure & group discount!
*This is fully claimable under HRD Corp / PSMB SBL-Khas!
Workshop Description
Are your slides cluttered with text?
Do you have trouble picking colors and fonts? Is it time to revamp your presentation?
Do you struggle with diagrams and charts?
Do you need to align to your brand template? Is putting together presentations difficult?
Presentations are critical to selling your ideas and driving people to action, yet most fail to connect with their audience due to distracting visuals and poorly displayed data. When this happens, you're almost guaranteed to lose your audience's attention and, worse, your one shot at being heard.
Research shows that visuals are processed 60,000 times faster than words alone, and while people only remember 20% of what they read, they remember 80% of what they see. PowerPoint presentations cluttered with text are notorious for leaving prospects bored and putting audiences to sleep. We teach learners to use visuals to engage.
Workshop Learning Objectives
Order ideas, information, as well as data in a logical and structured way
Utilize words and images succinctly, powerfully and accurately
Communicate information and data effectively
Understanding of slide design essentials
Think like a designer and get the most from PowerPoint features
Create aesthetically pleasing design
Methods
Hands-on practical whereby participants will be taught with the following PowerPoint techniques:
Most commonly used tools
Impactful ways to utilize images, diagrams & icons
Templates, colors, fonts, and placeholders
Understanding layouts and themes
Using shapes, typefaces and typography design
Creating data charts and infographics
Learn slide transitions and content animation techniques
Pre-Requisite
Participants must know how to use Microsoft PowerPoint & Excel
Participants are required to bring their own laptop with Excel and PowerPoint installed
Who Should Attend?
Recommended for employees at all functions be it a project manager, business analyst, sales professionals, strategist, HR personnel, finance executive and anyone who wants to take their presentations to the next level.