Description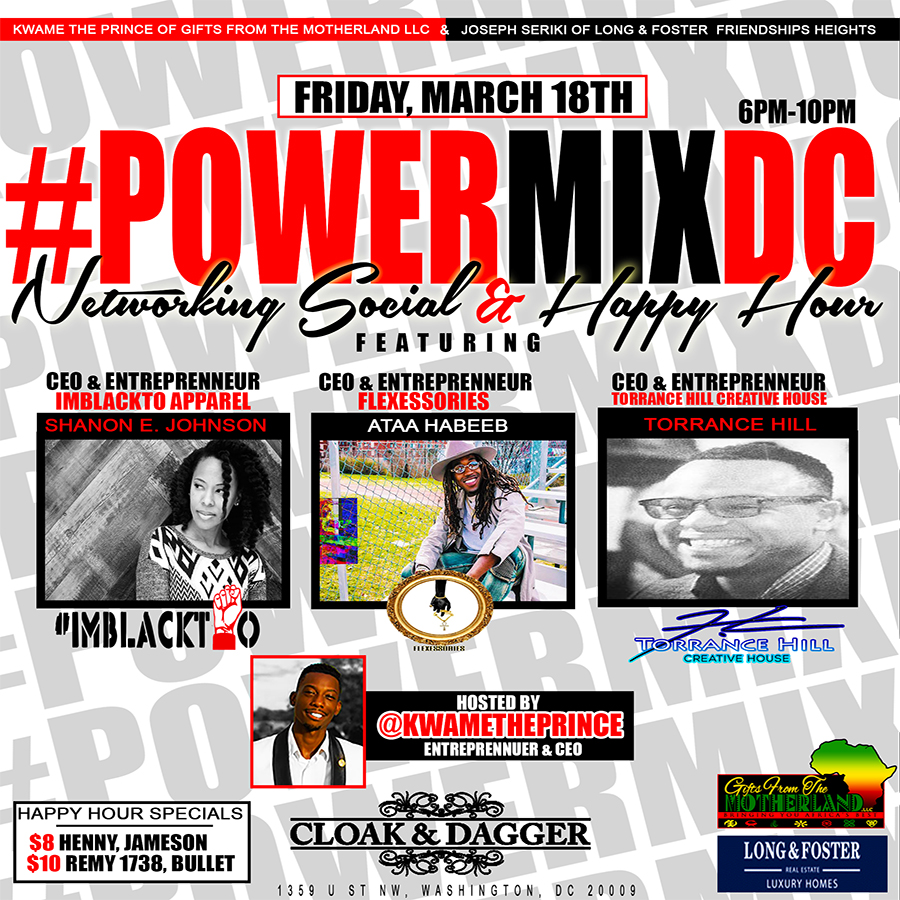 Gifts From The Motherland & Long & Fostester Friendship Heights Presenets...
#POWERMIXDC | Networking Social & Happy Hour
Join us for the launch of #POWERMIXDC a Networking Social & Happy Hour designed to spotlight local businesses, entreprennuers, and DC's young professional audience with the goal of building and enhansing relations amonsts DC's best and the brightest.
This #POWERMIXDC features
Shanan E. Johnson CEO of IAMBLACKTO APARREL
Atta Habeeb CEO of FLEXESORIES
Torrance Hill CEO of TORRANCE HILL CREATIVE HOUSE
Hosted by @KwameThePrince CEO of GIFTS FROM THE MOTHERLAND LLC.
THIS IS A FREE EVENT SO PLEASE FEEL FREE TO SHARE WITH OTHERS.