Event Information
Refund Policy
Contact the organizer to request a refund.
Eventbrite's fee is nonrefundable.
Break free from unhealthy habits in 2021 by trying a PowerJournaling technique that helped one woman shed 100 pounds.
About this Event
You want to step into the new decade as a lighter, healthier, happier YOU.
And you want to make peace with food and feel your best.
But perhaps you're still carrying the weight, guilt and self-sabotaging behaviors that have held you back from your best health and happiness.
Detroit Writing Room coach Elizabeth Ann Atkins was there. For decades.
Until she discovered the power of journaling to change her mind and body. The power of the pen helped her lose 100 post-pregnancy pounds…landing her as a guest on "The Oprah Winfrey Show." Then she learned to meditate, which turbocharged her ability to feel her best in mind, body, and spirit.
And when she combined journaling with meditation, magic happened. It activated something inside her to create a lifestyle that cultivates wellness in mind, body and spirit.
Feeling better than ever, she named her success secret PowerJournal, then created a series of workbooks to share this life-changing experience with those who have tried and failed every diet and trend to lose weight, keep it off and finally make peace with food.
Join us for one or both virtual workshops led by PowerJournal creator Elizabeth Ann Atkins in 2021:
Monday, Jan. 11 from 6 - 7:30 p.m. EST
Elizabeth is teaching how to use her PowerJournal techniques to transform your mind first, which ultimately changes your body and helps you make peace with food, fat and all the complicated emotions around this epidemic in America and the world.
Join Elizabeth for a transformative experience in her PowerJournal for Weight Loss workshop.
You will walk away knowing that, yes, you can finally step into the new year and the new decade with the power to break free from unhealthy habits and make the rest of your life, the best of your life.
Monday, Feb. 8 from 6 - 7:30 p.m. EST
Congratulations! You took The PowerJournal 28-Day Challenge for Weight Loss!
Now let's reconvene to talk about your experience, and how your mindset has shifted over the past four weeks.
During this virtual gathering, Elizabeth will talk about how to continue to cultivate your newfound understanding of how food, emotions and body image intersect in your life. She'll share tips on how she's transformed her thinking and behavior to enjoy long-time weight loss success and a super healthy lifestyle that can inspire you to create your own wellness routine.
This high-energy, interactive session offers a time and space to ask questions, comment, share your journey, and even tell the other participants about discoveries that could help them, too.
This event will help you apply the PowerJournal principles to enjoy a happier, healthier relationship with food for the rest of the year and beyond.
Pricing:
$35 - single workshop
$55 - two workshop package
Attendees can also order the "PowerJournal 28-Day Challenge for Weight Loss" book here.
Tickets are nonrefundable. A Zoom link will be emailed the morning of the event. Registration closes 30 minutes before the workshop starts.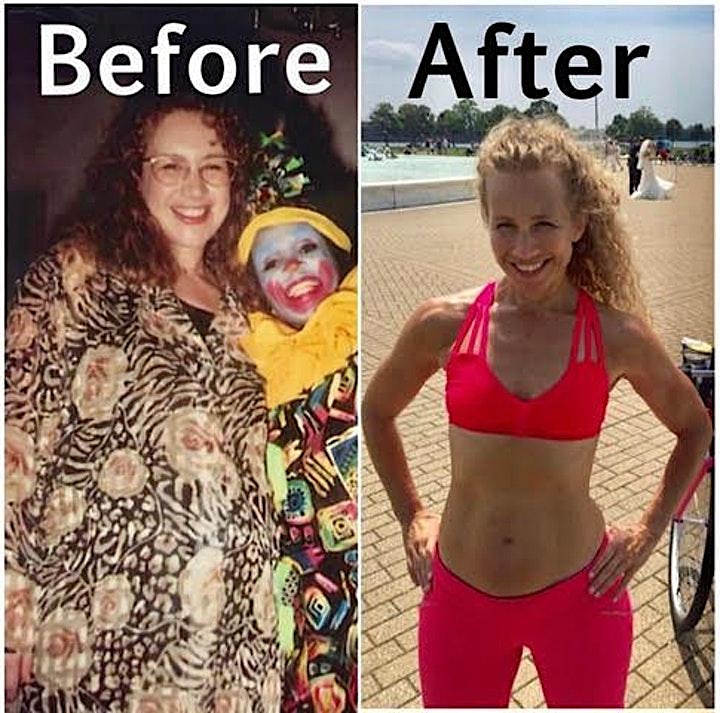 About Elizabeth Ann Atkins
Elizabeth Ann Atkins is a health advocate, spiritual advisor, bestselling author of 33 books, and award-winning TV show host. With a master's degree in Journalism from Columbia University and a bachelor's degree in English Literature from the University of Michigan, Elizabeth teamed up with her sister, Catherine M. Greenspan, to create Two Sisters Writing & Publishing, which has published 24 books in three years. The former Detroit News reporter whose work has appeared in The New York Times also shares her weight loss success story in her Amazon bestselling memoir, "God's Answer Is Know: Lessons From a Spiritual Life." Elizabeth co-hosts the award-winning "MI Healthy Mind," a weekly TV show that aims to shatter stigmas around mental illness, addiction and abuse.
Elizabeth is also available for one-on-one coaching for memoirs, fiction, publishing advice and more at detroitwritingroom.com/coaches.
About The Detroit Writing Room
The Detroit Writing Room is an event and co-working space to work and write. Whether you're working on the next Great American novel or a business plan, the DWR has 30 professional writing coaches to help with all your writing needs. We also host book talks, writing workshops, open mic nights and private events. Visit detroitwritingroom.com to sign up for coaching, memberships, events and more. Check out newyorkwritingroom.com to see our New York-based coaching team.
Date and Time
Location
Refund Policy
Contact the organizer to request a refund.
Eventbrite's fee is nonrefundable.