Description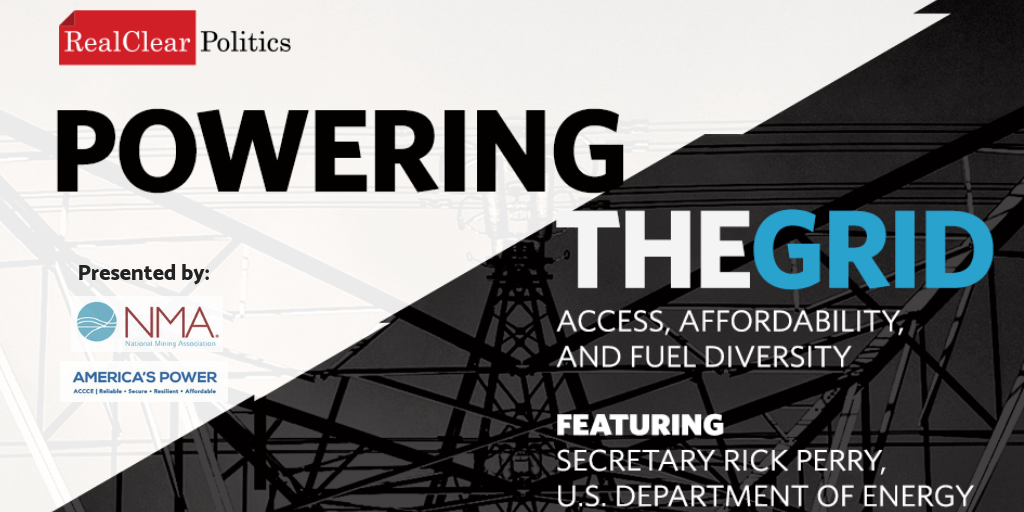 The U.S. electric grid that makes modern life possible is undergoing a rapid transformation. It powers, cools and heats our homes; supports operations at the nation's industrial plants and office buildings; and allows schools, hospitals and military bases to function. Baseload coal and nuclear power plants – long the foundation of the nation's electricity mix – are closing and being replaced by wind, solar and natural gas generation. The grid is shifting from a mix of always-on, fuel-secure sources of power, to greater reliance on intermittent sources of generation and an ever-growing network of pipelines. What are the policies driving this shift? How concerned should Americans be at how this transformation is being managed? Are we on the precipice of a self-imposed energy crisis? Our panel of experts will address these questions and dig into a policy debate at the very heart of America's energy, environmental and economic future.
Event Speakers:
Secretary Rick Perry, U.S. Department of Energy

Governor Matt Bevin, State of Kentucky

Congressman Larry Bucshon (IN-08), House Committee on Energy & Commerce

Congressman David McKinley (WV-01), House Committee on Energy & Commerce

Peter C. Balash, Ph.D., Senior Economist, National Energy Technology Laboratory

Charles McConnell, Executive Director, Carbon Management and Energy Sustainability, University of Houston

Emily Medine, Principal – Coal, Energy Ventures Analysis
Event Location: Charlie Palmer Steak, 101 Constitution Ave., Washington, DC 20001
Doors open at 7:30 a.m. and the event will begin at 8:00 a.m. Breakfast will be provided. Please RSVP here or by emailing us at rsvp@realclearpolitics.com. We hope that you will be able to join us for this interesting discussion!
Presented by: The National Mining Association & American Coalition for Clean Coal Electricity